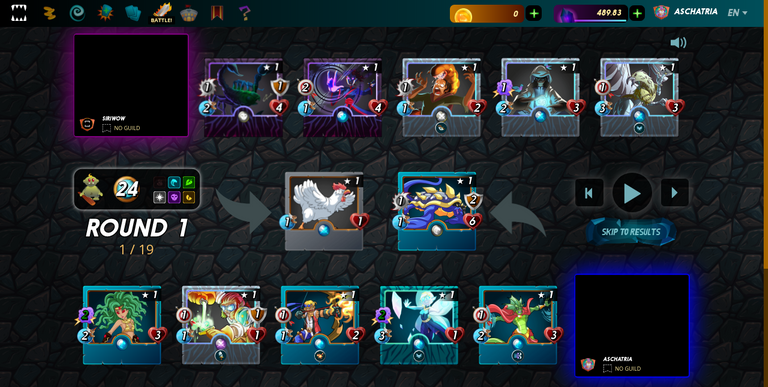 Yesterday I played the multiple games, but it was not overly successful. In fact I got only 2 DEC while playing.
I didn't know that Splinterlands has a challenge kind of a mode - or the tasks.
The game said what we can use, and after getting into a team creation dashboard we could only pick certain monsters and summoners.
I didn't even have the opportunity to chose from my favorite water set in the most of the games and other sets - fire, nature, life, death and dragon - I don't have many of those, so you can imagine how well that went.
I played 9 games and won in 3, so I think I need to learn at least one more element set beside neutral and water.
Gameplay on YouTube
Gameplay on LBRY
https://open.lbry.com/@splinterlands:0/Splinterlands---gameplay-battle---water-vs-death---mana-24-+-little-league-:3?r=55FqAy1MvYHsMZHeFRr92GXNFQcafH1h
Join and play : https://splinterlands.com?ref=aschatria If you have any questions leave me a comment.