Greetings, people from @steemmonsters, @battlegames and @steem-ace
I am posting this today regarding the @steemmonsters post about launching the mobile game and advertising the game with famous people. The post is this:
https://steemit.com/splinterlands/@steemmonsters/splinterlands-untamed-info-and-release-date
So I thought about it a lot, and I think one of the ideal stars to introduce our SteemMonsters game to everyone is him: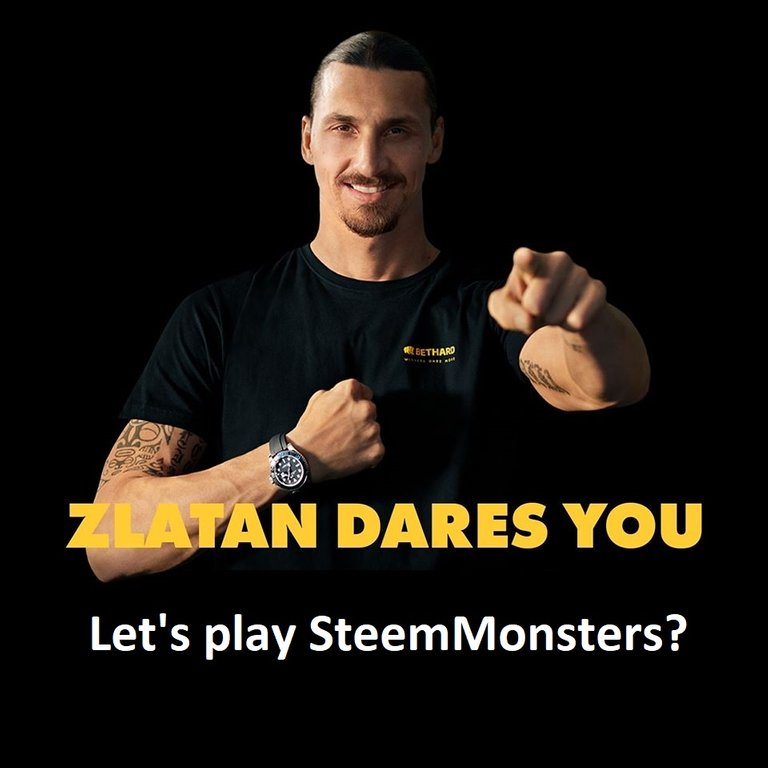 This is soccer player Slatan Ibrahimovic.
As you know, he is a Swedish footballer who has played for both Sweden and several European clubs. Also, played at the Los Angeles Galaxy. In all these clubs, he was very successful.
Considered to be one of the greatest strikers in the world at its height, its characteristics are its size and strength to impose itself on opposing defenders and it also has unusual speed, skill and elasticity in very tall players, perhaps due to its practice in taekwondo, in which It is black belt.
Ibrahimovic is among the eleven players in football history to have scored more than 500 career goals. In addition to scoring many goals, the Swede is known for contributing many assists as well.
As well as being this great player everyone knows, it's not just focused on moving money on the pitch. He is very articulate, speaks well in public, and his somewhat narcissistic manner attracts huge and varied fans to himself and the clubs where he plays. So whenever a club hires you, you know that you will win on and off the pitch with your beautiful goals, passes and your marketing moves off the pitch.
So I thought: How about if this great player were one of SteemMonsters's presenters to the audience ??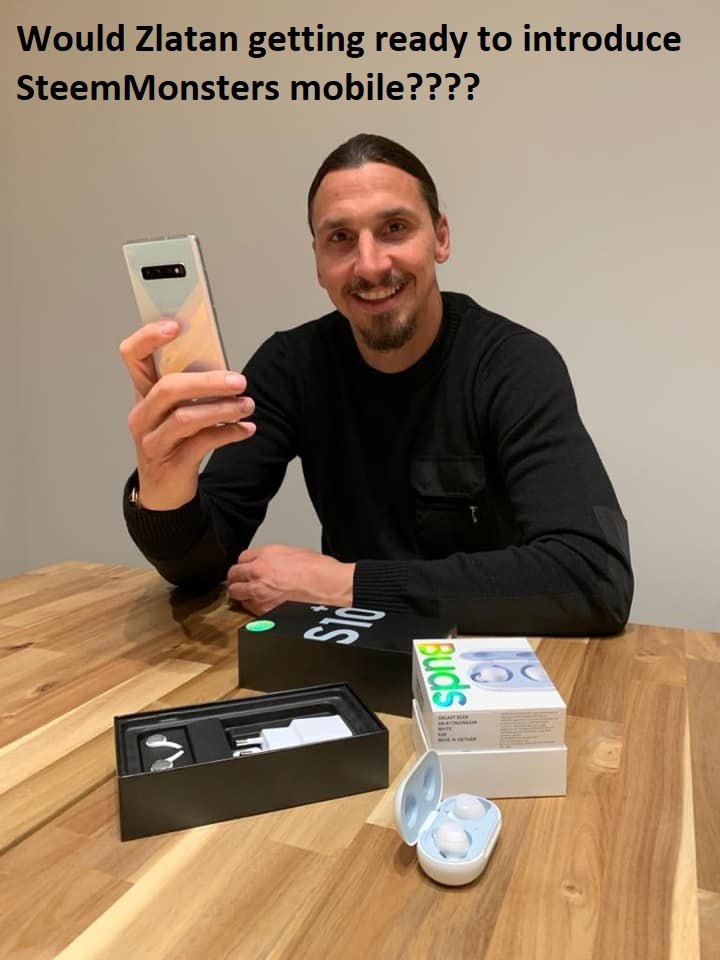 Well, I don't know what @aggroed and @yabapmatt think, but Ibrahimovic would be a great poster boy for this SteemMonsters game. Some kind of advertisement made on facebook, twitter and other social networks, like a photo like this, for example: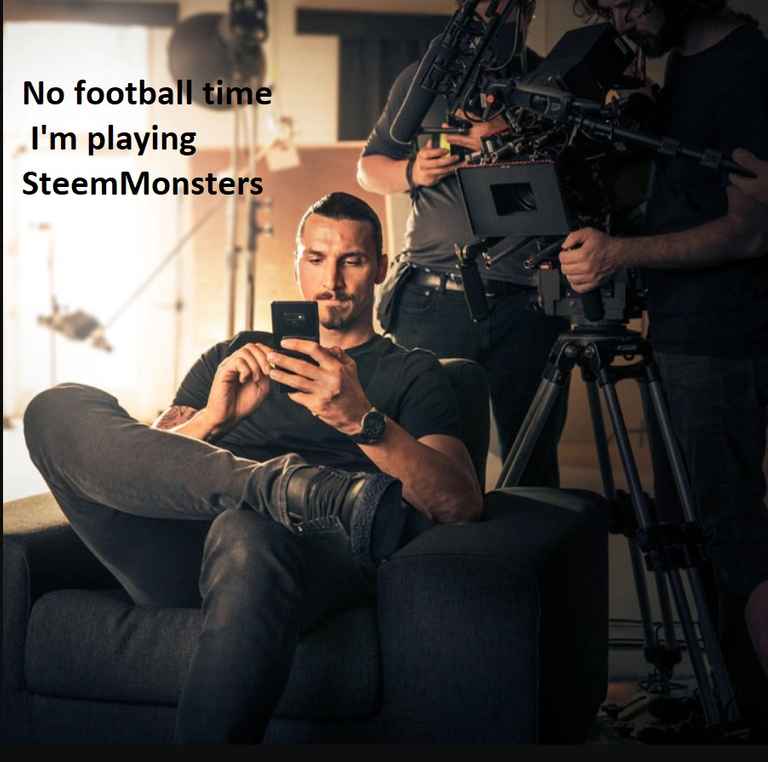 So it wasn't ultra super cool?
Slatan is charismatic, well known and funny. It would be great to introduce our game !!!
What did you guys think? Let's vote for him to propagate SteemMonsters ??
I hope you enjoyed and wish good game to all !!!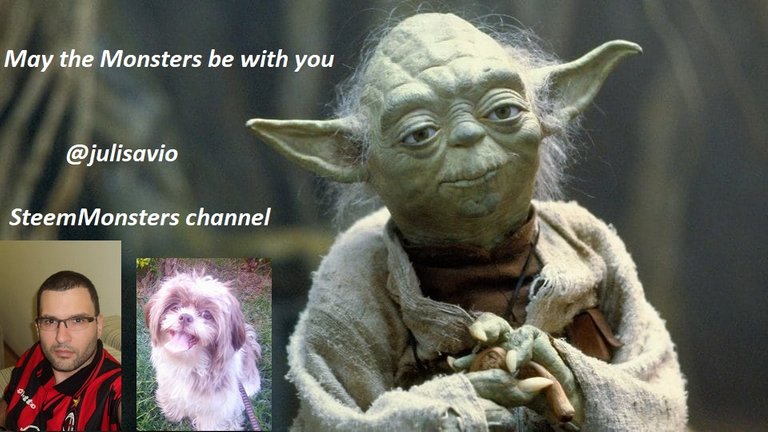 Souce of Zlatan Pictures: