Do you know all chelsea players?
Well, I am a chelsea fan and I love my team dearly, but regardless of the love we have for somethings, there will be something unknown.
I was surfing on twitter not quite long and I came across the picture below.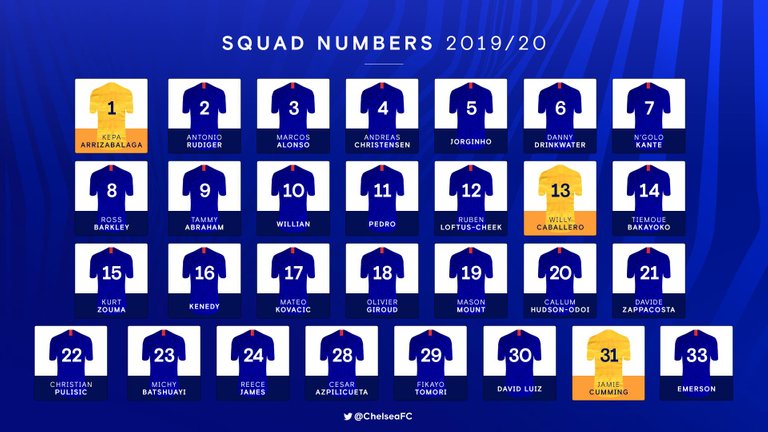 There are some players that still retain their number but the major changes is seen on No. 10
The Chelsea No 10 was previously wore by Eden Hazard but now, It's now taken by Willian.
My Take
William is a great Brazilian player and undoubtedly, He is going to perform well to the standard of the former wearer.
---
---