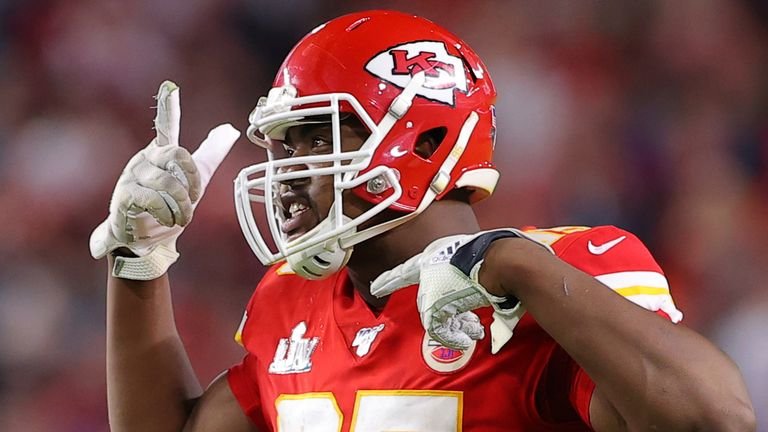 Kansas City Chiefs cautious tackle Chris Jones consented to terms on a four-year contract that could be worth up to $85 million with motivations, ESPN gave an account of Tuesday.
ESPN's Adam Schefter detailed that the $80 million agreement incorporates $60 million in ensures and an extra $5 million in motivating forces.
The Chiefs had put the non-elite establishment tag in March on Jones, who had until Wednesday's cutoff time to consent to a drawn out agreement.
Kansas City chose Jones, a Mississippi State item, with the No. 37 generally speaking pick in the 2016 NFL Draft. In four seasons, he has played in 61 games (41 beginnings), recording 33 sacks and 136 handles. Practically 50% of those sacks - 15.5 - came in the 2018 season. He made the Pro Bowl in 2019.