Hello everyone!!
I hope that all my followers and friends within this platform who read me every day are very good friends and that this publication today is to your liking, which will be based on the soccer stadium located in Colombia called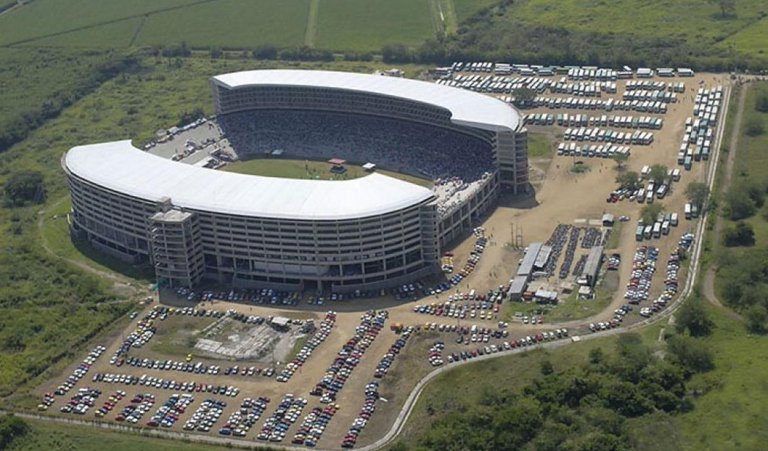 fuente
The Cali Sports Stadium, also known as Estadio Monumental de Palmaseca or Coloso de Palmaseca, is a football stadium and the stadium with more capacity in Colombia. It is located in the metropolitan area of ​​Cali, in the rural area of ​​Palmira, Colombia, km 8 of the interdepartmental line between the two municipalities.
After the reduction of the capacity of the Roberto Meléndez Metropolitan Stadium from 60,000 to 49,692 spectators, the Cali Sports Stadium became the capacity mayor in Colombia, housing 52,000 spectators.
However, with the installation of more than 12 thousand chairs in 2018, the capacity of the stage was reduced to 44,000 spectators.
In 2006, he received the "Real Estate Excellence Colombia 2006" award granted by the International Federation of Real Estate Professions, as the civil works of the mayor in Colombia.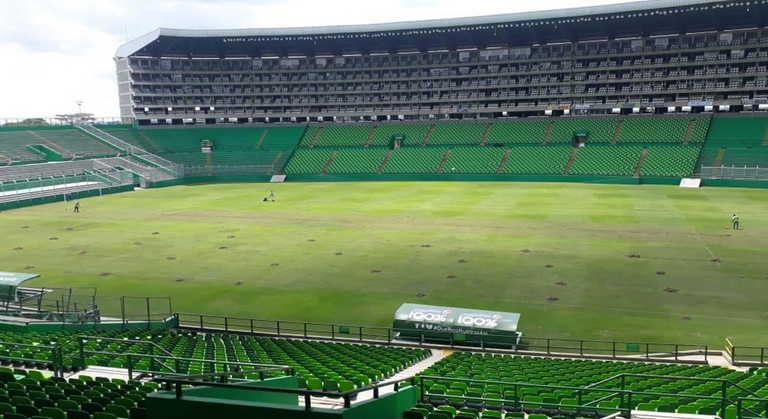 fuente
With Act No. 178 of 1996, the directors appointed Harol Abadía, Gustavo Arana and Federico O'Byrne to form a commission that would visit Ecuadorian stadiums such as: the Monumental Isidro Romero Carbo Stadium of the Barcelona Sporting Club and the Rodrigo Paz Delgado Stadium of the University Sports League of Quito, in order to know the way of financing these modern stadiums. The one in charge of making the estimates for the construction of the team's stadium was the architect Ricardo Mórtola.
On November 6, 1998, the first two construction options of the Stadium were made public at the club's headquarters, the Alex Gorayeb headquarters. The club would receive the donation of 200,000 m2 that day from the Holguín, Lehner and Madrinán families in a letter delivered by José Mejía to the then president of the Humberto Arias institution. There was also news of the decision of the Mayor's Office of Palmira to exempt the institution from all taxes for a period of 10 years. Finally, the companies "Palcos y Suites" and "Olympys" delivered all the pertinent information to build a stage that in addition to being used for sporting events was a social complex to perform multiple functions and equipped with everything necessary for it.
On March 12, 1999, the transfer of the lot would be effective at a meeting at the administrative headquarters. On behalf of the donors, Julián Vicente Holguín attended and on behalf of the Cali Sports Association, Vice President Gustavo Arana, who before the notary Beatriz Silva, of the 10th Notary of the Circuit of Cali, made the transfer, in which he was Present the mayor of Palmira, José Antonio Calle. On September 7 of that year, a model of the stadium with all the FIFA rules was presented by Francisco Javier Gonzales, president of "Palcos y Suites", the architect José Vicente Viteri and Jaime Alberto Martínez and José Mejía, representatives of the project promoter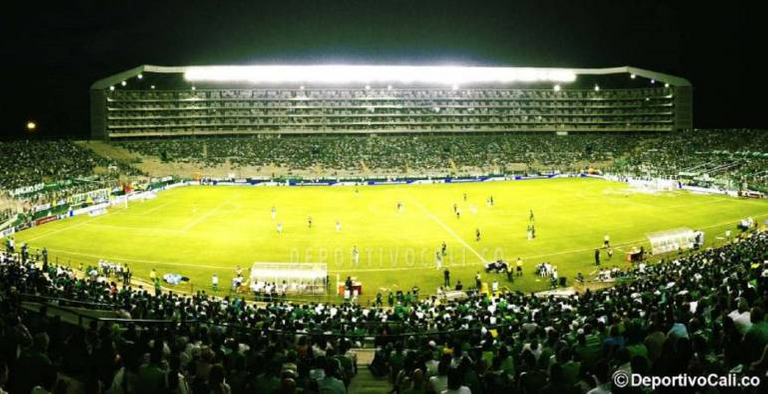 fuente