hello, how are all friends!
I hope that the world treats you very well and that you have spent a good and blessed day so wonderful that the creator gave us, well let's start talking about a football stadium in Colombia called Alberto Mora Mora Stadium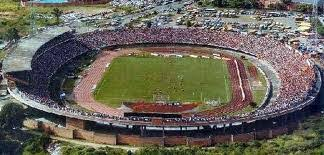 fuente
Alberto Mora Mora Stadium, better known as Mora Mora is a Colombian stadium located in the Colombian city of Pereira, Risaralda, specially designed for soccer. It was inaugurated in 1943, in the sector corresponding to what is now the Kennedy District of the city. It has a capacity for 10,000 spectators. It was the headquarters of Deportivo Pereira until the construction of the Hernán Ramírez Villegas Stadium, although sometimes the team plays matches of the Eagle Cup in that scenario.
It was initially called Libaré Stadium, and opened in a small tournament between the 11 Deportivo de Manizales teams and a merger of the Viriocol and Otún teams. In the 50s he was renamed Alberto Mora Mora, in honor of a renowned doctor and sports manager of the city.
In 1944, Deportivo Pereira plays his first match at the Mora Mora stadium against Guadalajara de Buga, with a 6-5 favorable score against the home team. After that, the stadium became a real fortress and reference for the city, where the goals scored by Deportivo Pereira 9-0 to the Medellin Hurricane team in 1951, and a 6-0 to Atlético Nacional in 1962 are remembered.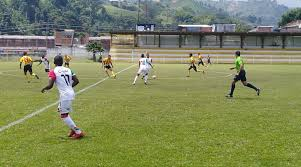 fuente
Perhaps one of the most remembered matches played in Mora Mora was played in 1953, when Deportivo Pereira faced Millonarios, who had players such as Di Stéfano and Pedernera, referents of local football at the time known as The Golden.
Since the opening of Ramírez Villegas in 1971, Mora Mora has been relegated to the background, and is only taken into account in some local tournaments.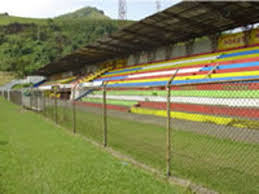 fuente