Hello everyone!!
I hope you are very well all my friends of steemit and all sports lovers, at this time I will talk about another football stadium located in Colombia, which is called Hernán Ramírez Villegas Stadium.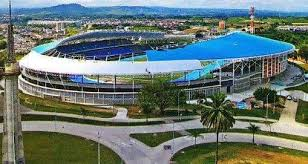 fuente
The Hernán Ramírez Villegas Stadium is a football stadium located in the city of Pereira, capital of the Risaralda department in Colombia. In this scenario the Pereira Sports Team of the First Category B plays its home games. It has a capacity of 30,297 spectators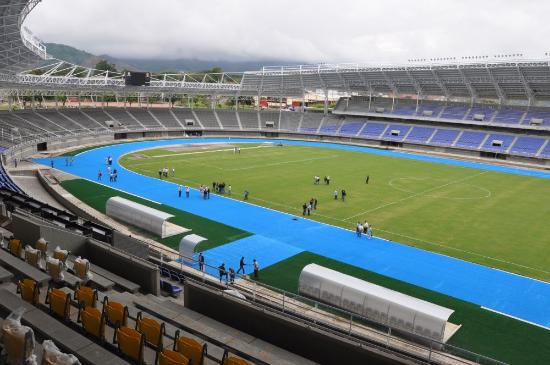 fuente
The stadium is located in the Olympic Village sector west of the capital of Risaraldense.
The original work was finished in 1971. The work had the services of the architect Hernán Ramírez Villegas, while the design and structural calculations were by the engineer Guillermo González Zuleta.
The opening event of the sports scene was May 1 and 2, 1971, with a home run with Deportivo Pereira, Once Caldas, Sporting Cristal of Peru and Emelec of Ecuador.
The stadium has a capacity for 30,247 spectators and has 4 main locations (north, south, east and west) with the last 2 double tray, the stands have a cover of 90%, 30 access doors, 2 digital screens located in the south and north locations and lighting.
The stage has VIP rooms, press rooms, broadcast booths, dressing rooms for players, referees and pick up balls.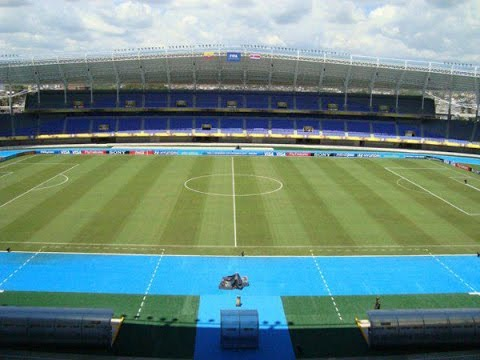 fuente