Hello everyone!!
I hope they are one of the wonders today that has allowed us to be here and share for you about a football stadium called Palogrande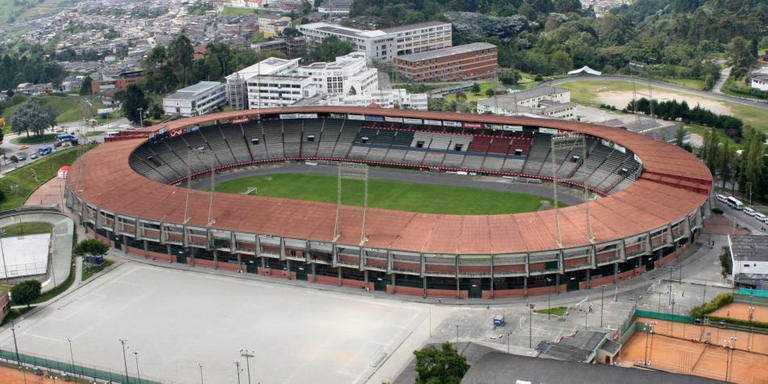 fuente
Palogrande Stadium is a football stadium located in Manizales, capital of the department of Caldas in Colombia. In this scenario the Once Caldas team of the First A Category and Colombia Cup plays its home games.
On September 14, 1927, Francisco Botero and María Mejía de Botero, sold for $ 54,012 gold pesos, to the Manizales Public Improvement Society, the land where the first stadium in the city would later be built: El Palogrande (name granted , because in the sector there was a tree of enormous proportions). Since September 3, 1929, the Public Improvement Society began the campaign for the construction of the first stadium; In the session of that day, the first contributions were collected in amounts that ranged between $ 3.85 pesos and 30 gold pesos, from partners and private citizens, voluntary donors who subsequently multiplied. The sports commission was established that, after studying several sites, chose for its realization the field of "Palogrande" starting by building a racecourse, and then the stadium.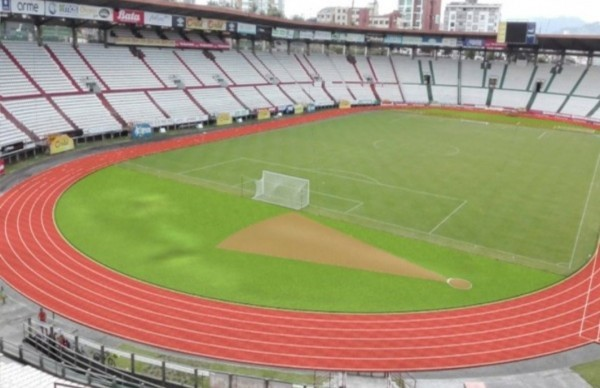 fuente
The Stadium was started in 1930 and concluded in 1936 on the occasion of the IV National Olympics. The architect in charge was Jorge Arango Uribe from the city, who in turn was the builder. The first administrator was Mr. Aristides Amaya. The first official match was on Sunday, August 15, 1948 at 3:30 p.m., with the game between Deportes Caldas and Sante Fe, which ended tied 1-1. During the centenary of the city, in 1949, the stadium received the name of its mayor: Fernando Londoño Londoño, the Stadium had a capacity to host 16,000 spectators, stage, in which they played teams such as Equitable, Atlético Cabal, Racamasa , Atlético Manizales, Deportivo Manizales, Once Deportivo and Deportes Caldas. In 1971, the stadium lighting was inaugurated with luminaries that arrived from New York, being the first night game on April 22, 1971, between Once Caldas and Junior. In 1993 the demolition of the Fernando Londoño Londoño stadium began, to build a new one with more capacity.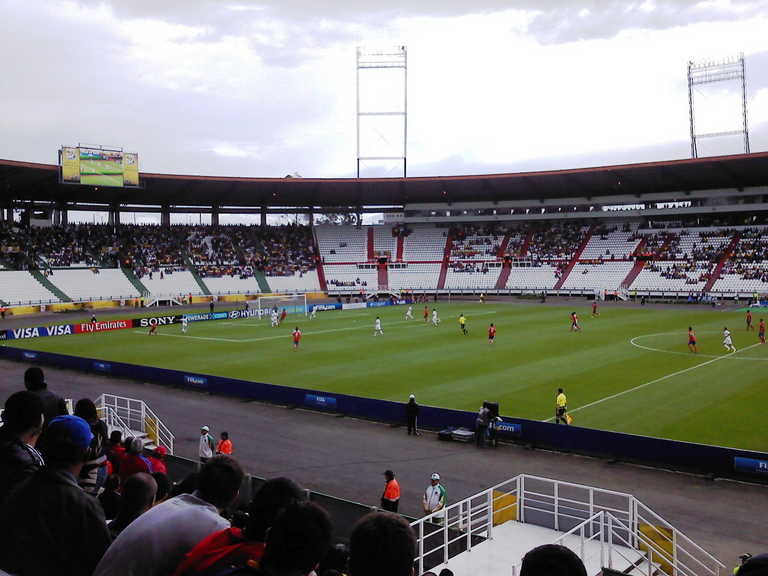 fuente