Hello everyone!!
I hope everyone is great and the world treats them very well friends and I hope that my publication today is to your liking, friends.

fuente
The San José de Armenia Stadium is a football stadium located in Armenia, Colombia. It is the training venue of the Quindío Sports club. It was inaugurated in 1951 and demolished in large part after the Armenian earthquake in 1999, originally it had a capacity of 12 000 spectators, currently and after the reconstruction done in 2009 it has a capacity of 2000 attendees.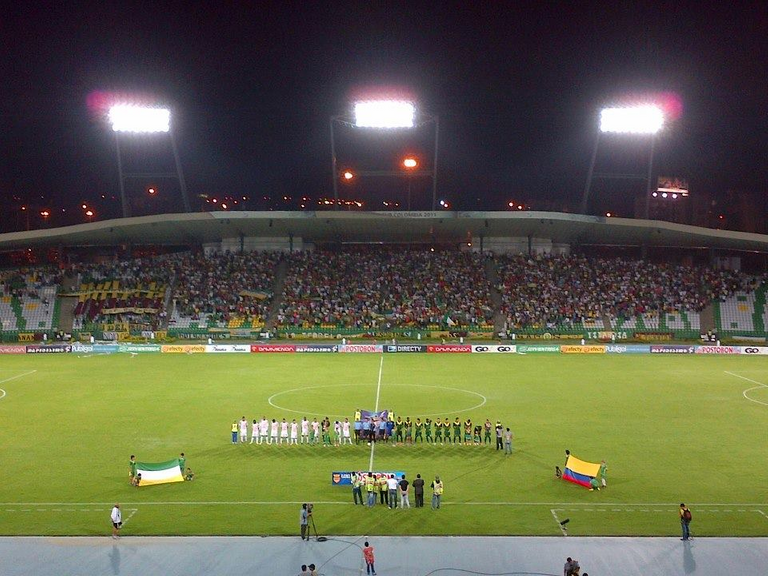 fuente
In 1950, a group of high personalities from the city of Armenia thought about creating a soccer team to represent them in the Colombian rental. but in order to achieve this goal, the inhabitants of Armenia needed to be built in a cross marathon that included private capital from investors Felix Salazar Santacoloma, Antonio "el Turco" Hadad, Alfredo Sanín and Nepo Jaramillo, in addition to the economic collaboration of the church and the contribution in money and work of many, raised in just 90 days (record number in the construction of stadiums in the country), the San José, with a U-shaped structure and a capacity for 12 000 spectators that per space of 37 years housed the Miraculous painting.
The inauguration of the sports scene was March 18, 1951, a few minutes before the game the managers were responsible for finishing it. Some painted, others collaborated with the grass that was missing., With the Sports Quindío vs. match. Deportes Caldas (Currently Eleven Caldas), in which the premises were imposed 3 to 1, the first goal scored in the stadium favored Quindío and scored it in the northern goal Roberto Segundo «Benitín» Urruti of popcorn, in 1956 the team whose team He obtained his first and until now only professional title, however, San José had the sadness of not being an eyewitness and temple of the only title of Quindío, because the final match was played in Bogotá against Independiente Santa Fe.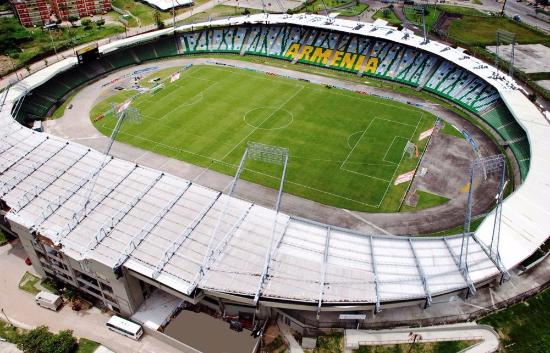 fuente