Hello everyone!!
I hope that in the place where they are, they are of the wonders and can read and appreciate my publication today my dear followers and readers, today's publication will be based on the soccer stadium in Colombia called Sierra Nevada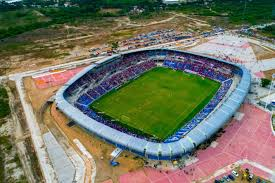 fuente
The Sierra Nevada Stadium is a football stadium located in the Bolivarian Bureche Unit in the city of Santa Marta, Magdalena that was inaugurated on the occasion of the Bolivarian Games of 2017. It is currently the venue for the home games of the Magdalena Union in the Category First A.
The stage hosted its first official event on November 11, 2017 with the inaugural ceremony of the 2017 Bolivarian Games with a concert by Carlos Vives. Also, the U-17 men's soccer tournament was played at the stadium.
Abrir en Google Traductor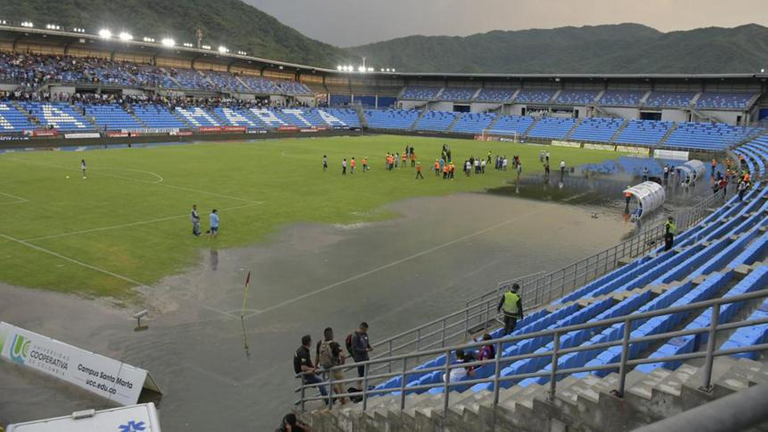 fuente
Building.
The decision to build the new stadium for the city of Santa Marta came after Mayor Rafael Martínez defined that it was better to build a multipurpose stage instead of remodeling the Eduardo Santos Stadium, 5 inaugurated in 1951, considered the highest sports scene from the city to host for almost all its history of the professional football club Unión Magdalena.
The stadium is the axis of the new Villa Bolivariana in the Bureche sector located in the south of the city, within a 34-hectare lot.
Due to delays in the work, and rumors of damage or ruptures, the Attorney General's Office conducted an inspection without irregularities.
The stadium does not have an athletic track, as the athletics tests of the 2017 Bolivarian Games will be held in an annex stadium of exclusive practice for the base sport.
The stage hosted the inauguration and closure of the 2017 Bolivarian Games, and the U-17 men's soccer tournament, without the works being completed in their entirety.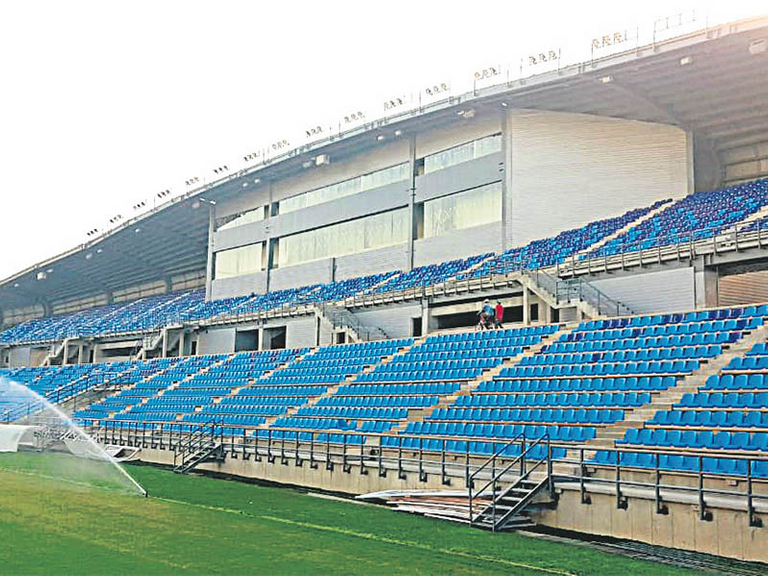 fuente