What a tournament we have got here , absolutely amazing but not too shocking as all were equally capable of making it to finals .
Although what came as a surprise is both Djokovic and Nadal were defeated by underdogs on the same day .
Finals - Thiem vs Medvedev
My views and prediction -
Can't really say anything about this match , it is 50/50 according to me .
I have placed my bets on Thiem only for a sole reason that the odds given for him is 2.2 .
Fun Fact -
Medvedev , if he wins today will become the only player to defeat #1 , #2 and #3 ( Thiem ) in the ATP finals .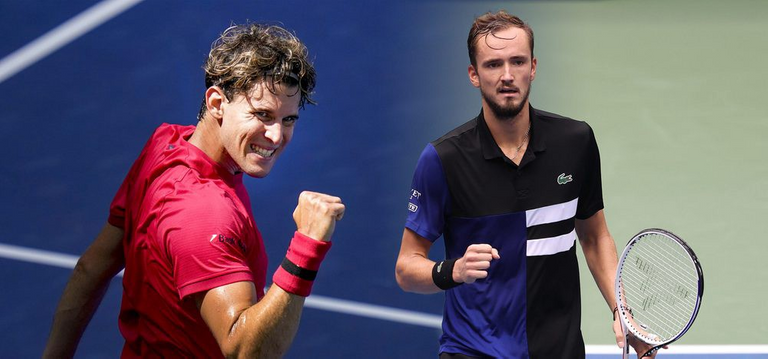 Image Source