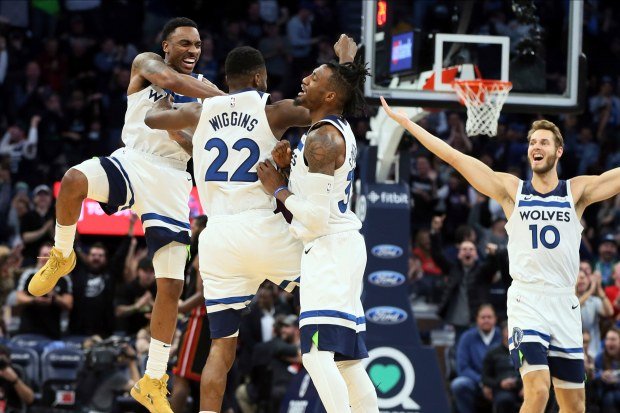 Photo from twincities
I'm 100% that all of the fans in the NBA would never expect Minnesota will be a team like this. In fact, I am certain that almost all of the fans are not expecting Minnesota to win 3 straight games. The Timberwolves is having the best start of franchise history winning three games against Brooklyn, Charlotte, and recently against Miami.
Two players have stepped up their game. Karl Anthony Towns has been monstrous with this performance scoring 36 points against Nets, 37 points against Hornets, and 23 points against Miami.
Andrew Wiggins was hot and saucy against Miami scoring important baskets in the fourth quarter. The Canadian international showed himself when his team needs him the most with his own version of raining threes. The fans roared inside the arena in what could be the rise of Wiggins lifting this team along with Towns.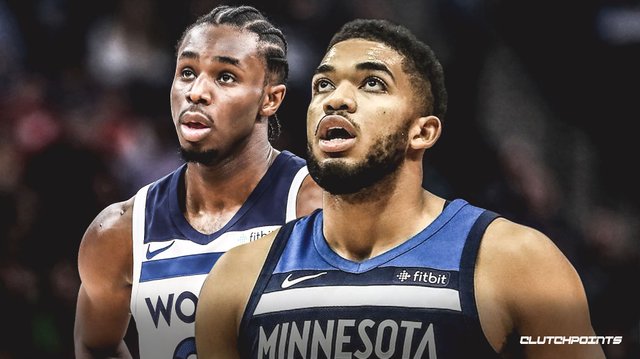 Photo from : clutchpoints
Its safe to say that Wiggins and Towns are the foundation of this team and one of the key reasons why they were successful in their first three games. The team also really had stepped up their game.
Jeff Teague showed that he's a court general providing delicate passes and assists to his teammates and contributing little to big baskets when there's opportunity. Robert Covington also provide a great utility outside the arc and overall defense is great. Josh Okogie is a reliable in guarding opponents key players and this Nigerian international is Minnesota's key defensive player.
Their next match will be a tough test for this squad if their three games were mixed with luckiness. Philadelphia will be a very tough opponent especially in their home court. Towns-Embiid will be a great match up and other players of 76ers will be very tough for this young squad. I'll provide this update once the match ends.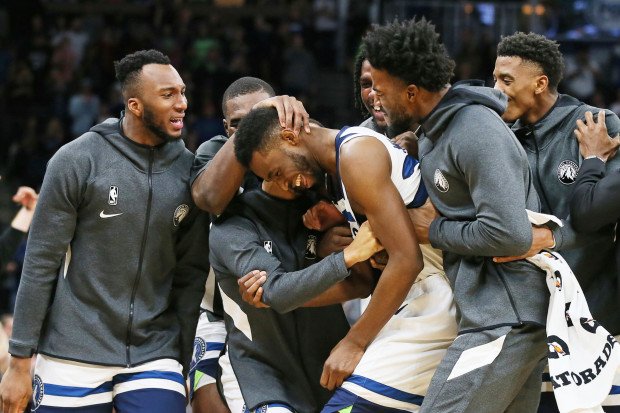 A photo from : twincities
---
For more football updates and sports related talks, click the "Follow" button and support me by clicking that upvote button.