An untested pink ball was not able to reduce the glaring gulf between the two teams as India bulldozed Bangladesh by an innings and 46 runs in their first-ever day-night Test to record a 12th home series win in a row.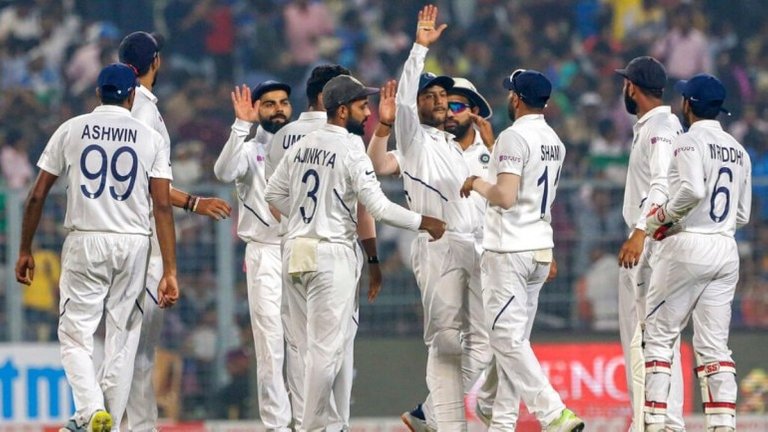 India won over Bangladesh with one innings and 46 runs and won the match.
With this won Team India and Virat Kohli got many records. As a Captain Virat Kohli is the first Indian Captain to win 7 consecutive matches.
With this Virat left behind Dhoni's record. Virat is first Captain to win 4 consecutive matches with first innings.
With this win, India owned 5 Test Series consecutively.