When Jon Jones started talking about moving up to heavyweight I took the news with a little bit of a "sure you are!" attitude. His lanky frame is what got him the nickname "Bones" in the first place so the idea that this light heavyweight has what it takes to actually make the move up to
I'm not suggesting that a superstar like Jones would be incapable of making it to 205 lbs, not at all actually - I just thought he was running his mouth because he has a tendency to talk a lot of smack about anything he can get his hands on.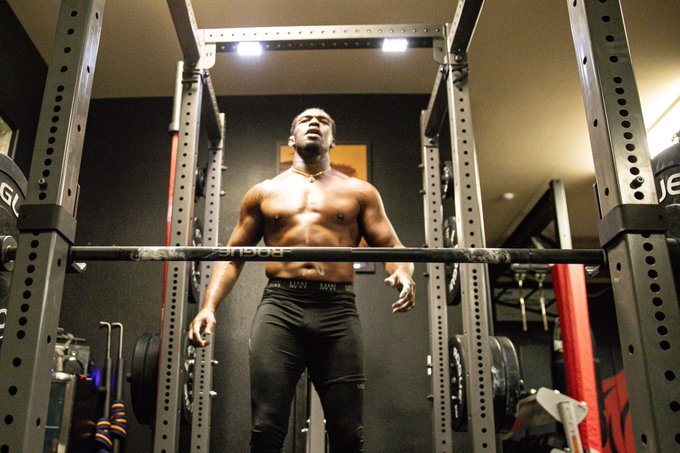 src
Jon recently released some workout photos to the press and I gotta say, dude looks like a beast. He also tweeted that "240 feels great" and while he does look a little rough around the belly, I am quite certain that I wouldn't say that to his face and his bulking up is extremely impressive.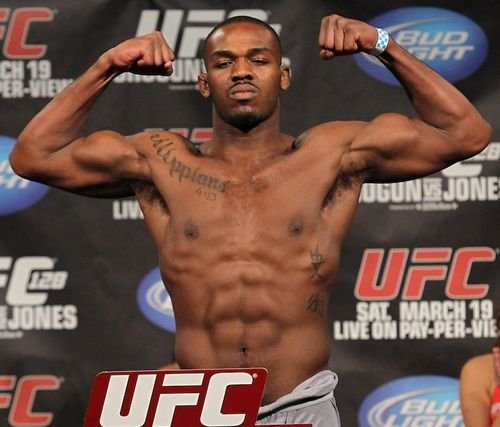 src
He was always an impressive specimen so to speak, but back when he was beating everyone up at light-heavyweight I was one of the naysayers that said that he it didn't look as though he had it in him to actually move up as much weight as was required. I knew that he could make it to the minimum of 205 lbs, but I also felt as though he would get worked badly by someone if he was facing someone that weighs 40 or 50 lbs more than he did.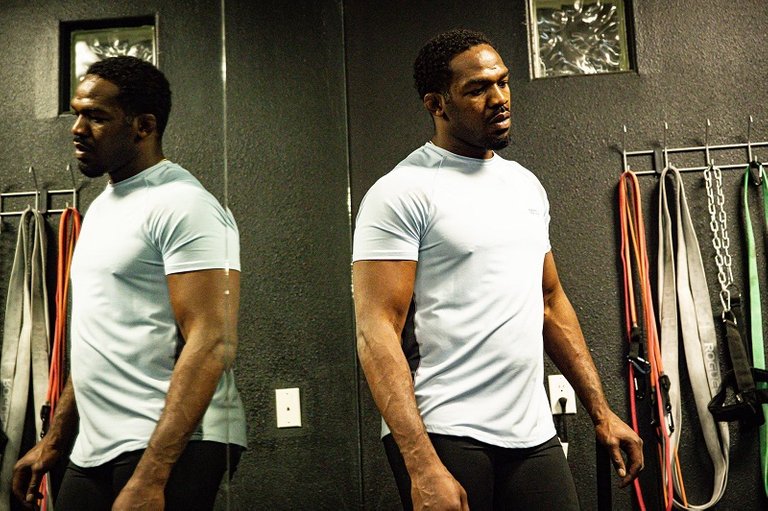 src
The difference in the size of his biceps is incredible and there is no doubt that he has been putting in a ton of work at the gym in order to accomplish this.
He has received a lot of criticism over his move on Twitter, as you would expect. Many people saying that he is afraid of Israel Adesanya and that is why he wouldn't move DOWN a weight class. Jones of course was having none of this when he responded to people who were just complete randoms, not even media members by saying this
You're joking right? I've been making millions since my early 20s, I don't need a super fight with anyone. Fighting guys like Jan and Izzy does nothing for my legacy, winning the Heavyweight belt is the only thing that can bring me any higher than I already am
Current heavyweight champion Stipe Miocic already has his schedule booked for the time being in that he has a rematch in the not-too-distant future against Francis Ngannou and furthermore, despite Jones' legacy and consideration of being one of the best pound for pound fighters of all time, I don't think that he should get a shot at the strap until he works his way up in the rankings. I would suggest a fight against someone in the top 5 for a welcome to the division just to see how he performs. And for the love of everything holy on this planet please don't let it be Alistair Overeem, who I don't believe deserves his number 5 position and is only there because of his name and because he used to be a good fighter.
Let's just see if Jones can stay out of trouble long enough for a heavyweight fight because as I am sure most MMA fans are aware, Jones has gotten in trouble for using PED's (Performance Enhancing Drugs) at multiple times in the past. Let's hope that he bulked up the legit way, but honestly, I wouldn't bet on it.