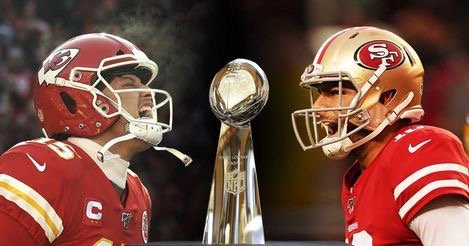 Both the Chiefs and 49ers have had interesting storylines throughout the year. Here are a few points to keep in mind that make the matchup interesting.
The 49ers are a great rushing team and have a great defense. TheChiefs are a high powered passing team with an inconsistent defense.
Both head coaches have lost the Super Bowl in heartbreaking fashion to the Patriots. Andy Reid lost with the eagles long ago on game winning field goal. Kyle Shanahan was the offensive coordinator for the Falcons team that blew a 28-3 lead to the Patriots.
These two teams both had Joe Montana as their quarterbacks it could be considered the Montana Bowl.
The 49ers have won 5 Super Bowls and have consistently been a good team in the super bowl era. The Chiefs have not been to the Super Bowl in 50 years.
Let's hope that it's a great game. It will be nice to have someone other than the Patriots win for a change.
Posted using Partiko iOS