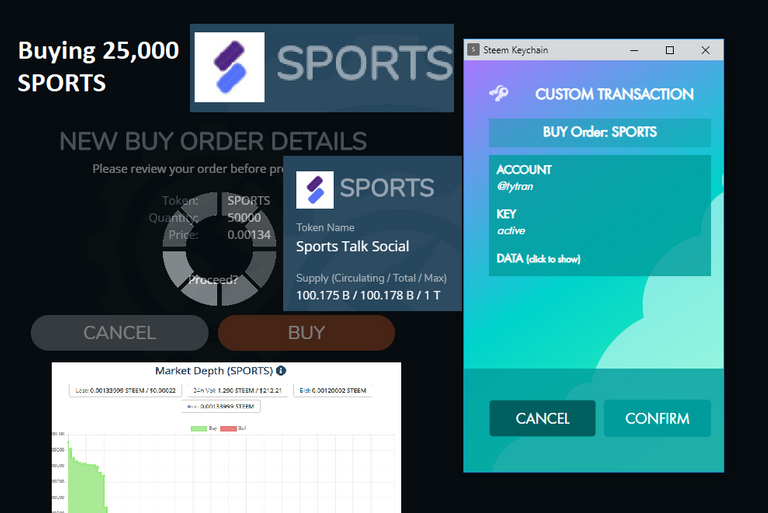 I think spending this much steem on SPORTS tokens should be a good lesson for anyone wanting to buy. You had better get these tribe tokens while they still loo cheap and "easy". Soon we will have new skins by @eonwarped when he is ready and youll have the option of buying new custom looks for our tribes, @sportstalksocial can even have an APP and an EOSIO token for just 1000 ENG and 30 EOS.
Buy SPORTS here using STEEM
https://steem-engine.com/?p=market&t=SPORTS
Convert Steem to STEEMP using @steemfinex just send any steem to @steemfinex blank memo, or send steemp to steemfinex blank memo and receive steem, only 0.25% fee so 1/4th that of steem-engine !