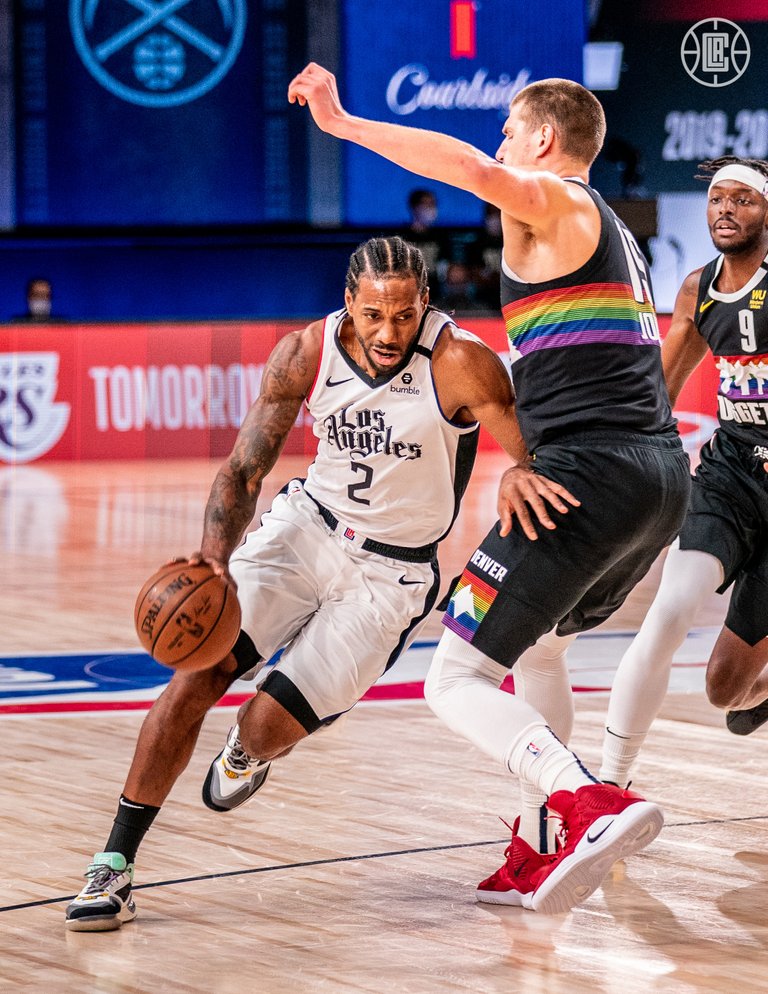 The Los Angeles Clippers has won again, after winning Game 4 of the Best of 7 series against the Denver Nuggets. The Clippers are one win away in making history in their first ever Western Conference Finals if they defeat the Nugets in this series. The game ended with a score of 96-85.
The Clippers dominated the whole game locking down the Nuggets, with Kawhi Leonard leading the charge. He was a man on a mission as always. Kawhi opened the first half with 19 points and finished the game with 30 points, and had a near triple double. Adding in 11 rebounds, 9 assists, 4 steals and 2 blocks. Amazing effort from both ends of the floor. Montrezl Harrel added in 15 points in the Clippers win.
The Nuggets will now be facing elimination in Game 5, as they will try to fight and stay alive. Nikola Jokic led the team in Game 4 with 26 points, 11 rebounds, and 6 assists. Jamal Murray added 18 points, and 7 assists.
Game 5 will be played on Saturday, September 12, 2020.
Opinions and Predictions
I have predicted the Clippers to win this series, but didn't expect them to win in 5 games, I expected a lot more from Denver. Denver will need to overcome the lockdown defense of the Clippers to extend the series.
For Game 5, I will go with a Denver win, they cameback from 3-1 the previous series, and will not be easily defeated. They can even do it again.
How about you, what are your predictions for Game 5? Let's discuss in the comments section below.
Photo Credits
https://www.nba.com/clippers/gallery/gallery-clippers-vs-nuggets-game-four-090920