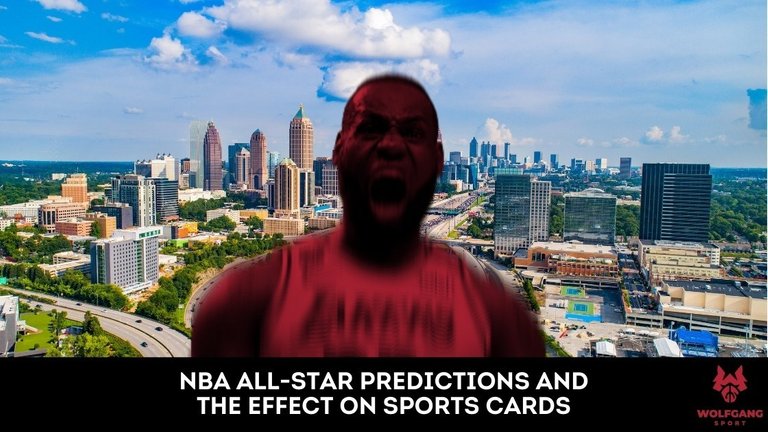 The 2021 NBA All-Star game will be held in Atlanta after being moved from Indiana.
Starters will get announced on 16-Feb following a public vote, and seven reserves will then be selected for each conference.
Let's take a look at my All-Star team predictions for 2021, how selections will impact individual sports card prices and the best cards to buy.
2021 NBA All-Star Western Conference Starters
In the Western Conference, I've gone with a starting lineup of LeBron James, Nikola Jokic, Luka Doncic, Kawhi Leonard and Damian Lillard.
LeBron James should be captain although his market shouldn't see much impact as he'll play his 17th All-Star game.
What will however help LBJ cards is the release of Space Jam 2 in July. It's also the same reason why Damian Lillard cards will be a good investment long term.
Lillard Net Marvels for example, have increased 230%+ since last May. It's the type of card that resonates with collectors and should continue to age well through Space Jam 2 and beyond.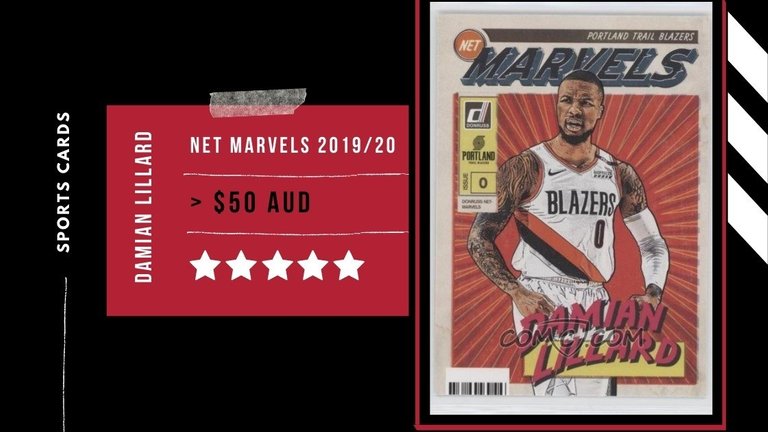 Nikola Jokic cards have rocketed after a solid start to the year. In just two months, his cards have doubled in price following performances which has him in serious contention in the race for MVP.
Luka Doncic and the Mavericks have had a very shaky start. He's failed to live up to his pre-season hype but his sports card market still remains strong. He'll need to continue to rack up All-Star appearances to keep his prices at the level they're at.
An excellent investment choice for Luka Doncic if you've missed out on his rookies are PSA 10 second year silver Prizms.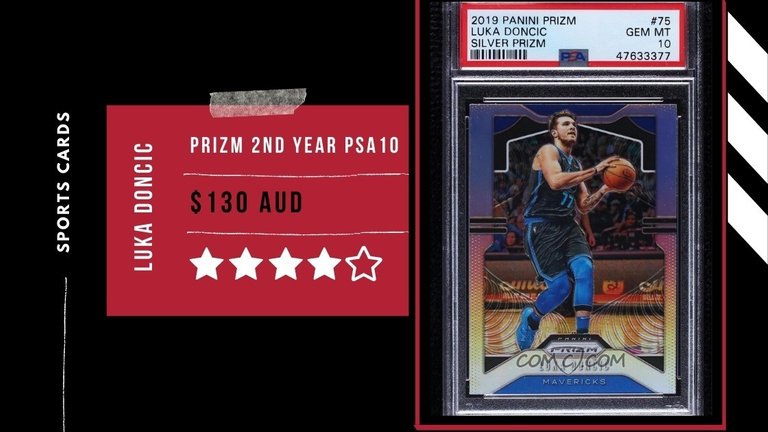 As good as Kawhi Leonard has been in driving the Clippers atop the Western Conference standings, he doesn't have much of a sports card market. He does however deserve a starting spot in the All-Star team.
Western Conference Reserves
The Western Conference is stacked and some very good players have therefore missed the cut.
Steph Curry, Paul George, Anthony Davis, Zion, Rudy Gobert, Chrstian Wood and Ja Morant make my reserves.
Christian Wood is a huge shot at making the reserves however a nasty ankle injury damages his chances.
Wood rookie cards peaked at a 400%+ increase from last year following a good start to the year and an All-Star spot should make his cards rocket up even further.
Good players to miss the cut are Devin Booker, Deandre Ayton and Shai Gilgeous-Alexander. I have Donovan Mitchell as a reserve and whether he makes it or not, I think he is settling in as a good long term investment.
2021 NBA All-Star Eastern Conference Starters
Over in the Eastern Conference your frontcourt I've got as a lock – Giannis, Joel Embiid and Kevin Durant.
Giannis cards won't be impacted much in the same way as LeBron cards, as a result of another All-Star appearance.
Embiid has a rather small sports card market however he's playing himself into MVP contention, so by the end of year his prices could be anywhere.
The Kevin Durant sports card market is one I'm super keen on and his 2007 Topps Rookies are a card I'm planning to load up on. They offer great value and I love the fact they're connected to the Seattle SuperSonics franchise.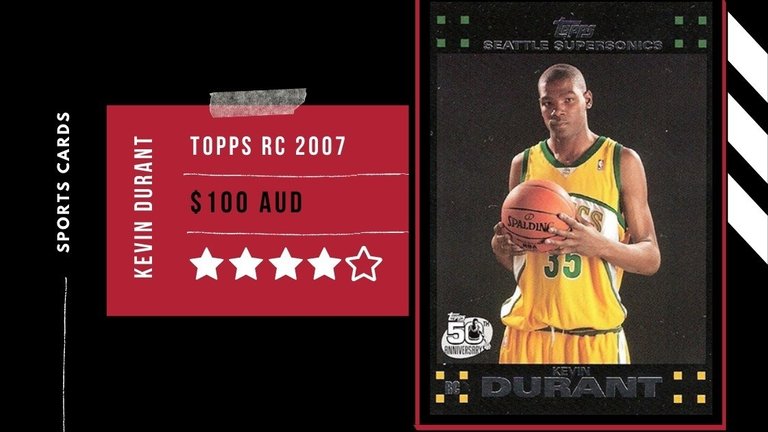 The Eastern Conference backcourt is unclear and could be full of surprises for the 2021 NBA All-Star game.
I feel you've got to go with Bradley Beal and you've got to wonder again how the heck he missed out last year.
He currently leads the scoring charts at 35-points a game and he's really the only reason to live at the moment as a fan of DC.
Beal PSA 10 rookies are at $1k and raws are $150. That's stunning value considering they're a 2012 product.
Kyrie Irving, there's not much love for him in the sports card world. However, he's a solid choice for an All-Star start.
Eastern Conference Reserves
On the Eastern reserves I've got James Harden, Tatum, Middleton, Randle, Sabonis, Lavine and Ben Simmons.
Ben Simmons is a market I've always seen as undervalued especially in Australia. I'm not too sure why he gets so much hate. As a result you can get some absolute bargains like his PSA 10 rookie Optics.
Trae Young is only a dark horse and misses out on a reserve spot. I think he needs to make the All-Star game so his card prices stay stable. If he doesn't make the All-Star squad I think people will pivot to Lamelo Ball instead.
Adebayo is a notable absentee and Collin Sexton just misses out, but I wouldn't be overly surprised if he somehow sneaks in.
So there you have it, my two teams. I'm disappointed Deandre Ayton doesn't look like he'll make it. Another massive disappointment is Christian Wood's injury which may keep him out.
In summary, most 2021 All-Star players should see a nice little nudge in card prices during All-Star weekend.
Zion and Ja should come good if they make their first All-Star games in their sophomore years. I think LeBron James and Damian Lillard might be the pick of the bunch though.
July's release of Space Jam 2 makes them the best picks if you're looking for an investment option for All-Star weekend and beyond.
Disclaimer
Past performance is not a guarantee of future return nor does it necessarily indicate of future performance. Keep in mind investing involves risk. The value of your investment will fluctuate over time and you may gain or lose money. Do your own research.
Our content is intended to be used and must be used for information purposes only. It is very important to do your own analysis before making any investment based on your own personal circumstances.