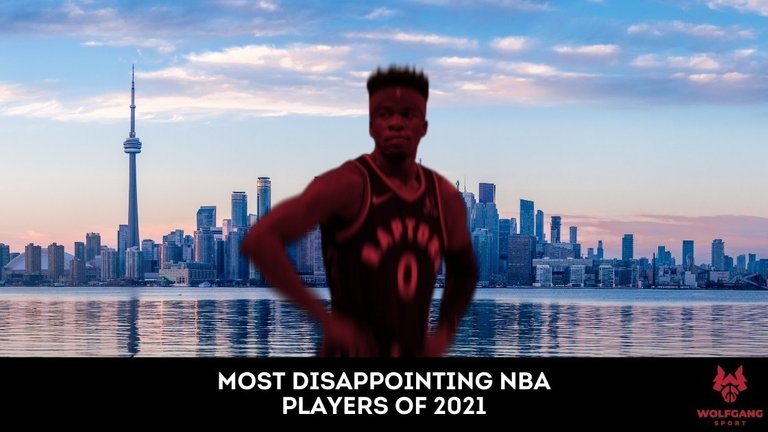 We should cut the most disappointing NBA players of the season a bit of slack.
The combination of disruptions created by the Coronavirus pandemic as well as playing in front of empty arenas can be a throw-off.
Players can't control that.
There are players that haven't lived up to their preseason hype, with their form from last season fizzling.
That's something players can control.
Let's go through my three biggest disappointing NBA players of 2021 so far.
Donte DiVincenzo
Divincenzo is third on my list of most disappointing NBA players so far this season.
Now, Divincenzo isn't playing too badly. He's the Bucks starting point guard this year and he's playing for a contender.
The issue I've got however is that I loaded up on a tonne of his sports cards in mid-2020. Almost every sports card has gone up since then, Donte DiVincenzo cards haven't.
A lucrative option last year playing for a genuine contender and being wingman to Giannis, he makes my list of disappointing NBA players because his development has stalled.
Last year I had a look at DiVincenzo's RPM. RPM or Real Plus-Minus isolates the unique plus-minus impact of each NBA player by adjusting for the effects of each teammate and opposing players to allow for a more accurate individual capture.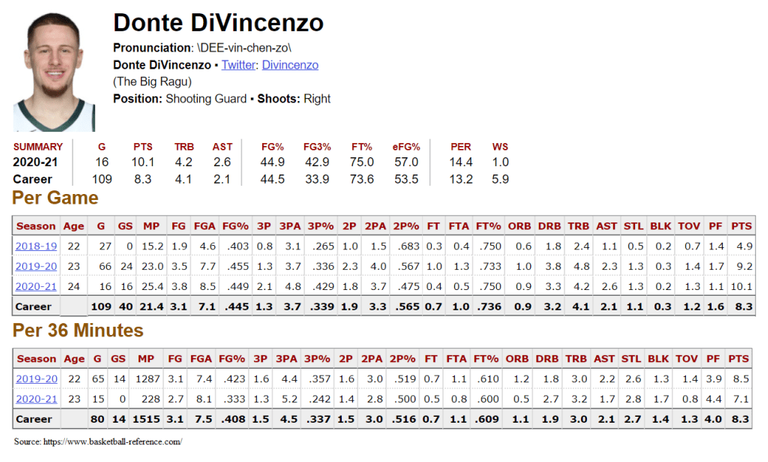 Donte ranked 13th in the NBA in RPM (2.80) and impressively, he was the third best shooting guard in the entire league behind only James Harden and Luka Doncic.
Taking a look at his stats, it worries me that he may have hit his ceiling.
Yes, it's still very early days in his career but his trajectory isn't going up. My concern is that he's only ever going to be your run of the mill type player.
On a per-36 minute basis his points and assists have regressed. More worryingly however is his shooting. His field goal percentage has dropped alarmingly, and his 3-point shooting dropping by more than 10% from last season.
Fortunately, he's starting at shooting guard for the Bucks. But what I don't like is that the Bucks organization sees him as dispensable. They traded him away to the Kings only for the deal to fall through.
Matisse Thybulle
Matisse Thybulle is my second biggest disappointing NBA player and his inconsistent minutes is what worries me most.
I'm still hopeful that he can take his game to the next level but time is running out.
I've got the same issue with his sports cards, having stalled in growth whilst almost everything else in the hobby has gone up. Thybulle high-end cards have dropped 40%.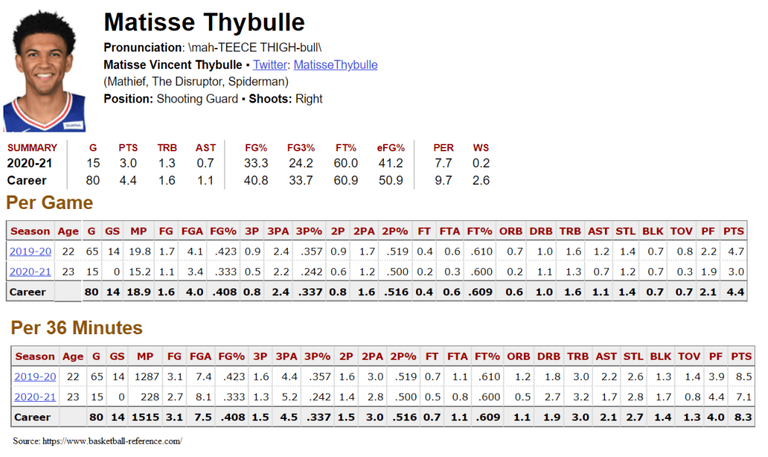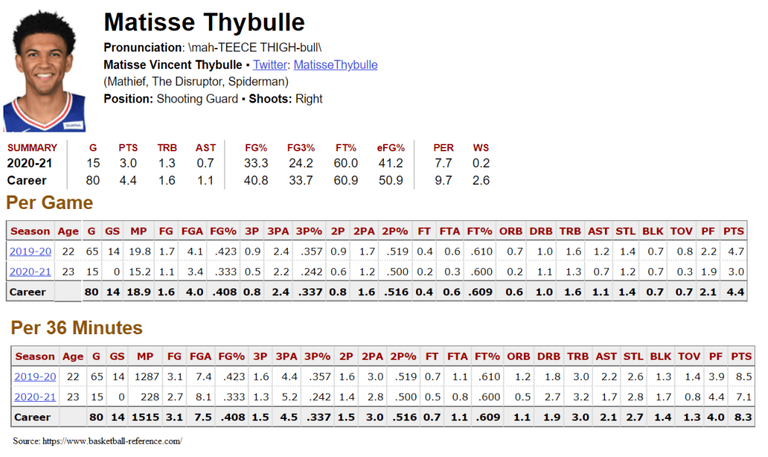 On a per-36 minute basis Thybulle's shooting is down, both from the field and from three, his assists is down and his point scoring is down as well. He's also fouling more which is not a good sign. Cause for most concern is a minutes reduction from 20 minutes to 15 per game.
Thank goodness Thybulle is a good defender because his jump shot is flawed, his dribbling can be messy, and his decision making very questionable at times.
The best case scenario for Thybulle is a trade out of Philly to a team that becomes a better fit or if he collects a ring with the Sixers who are in good form so far this season.
Terence Davis
My biggest disappointing player of 2021 by far is Terence Davis. I was absolutely massive on him last season.
I loved the fact he was an undrafted rookie throwing up more than 16 points per-36 minutes, shooting at over 45% from the field and over 38% from the 3-point line.
Davis' numbers were suggesting that he had a very high ceiling.
Even early into the 2021 season, his points per-36 are trending upwards, his field goals and 3-point accuracy are all improving too.
And considering the fact he was an undrafted rookie, not only was it a good story, but he's also young enough to continue to develop even further.
It all unravelled and it makes sense why he went undrafted, blowing it all by physically abusing his girlfriend.
The big problem I have is that I loaded up on Terence Davis basketball cards. So disappointed are people in Davis, his sports cards have plummeted more than 60%.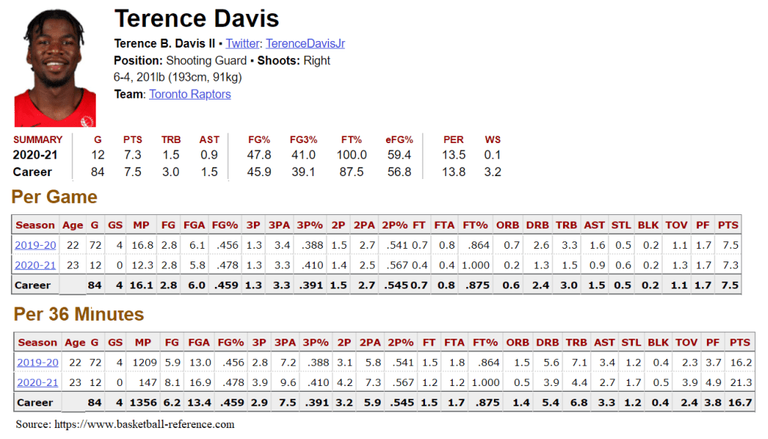 But I still think Terence Davis can become a good player. My problem is I don't feel entirely comfortable holding his cards anymore.
His off court actions in itself makes Terence Davis number one on my list of disappointing NBA players of 2021.