---
Houston Texans (Home) vs New England Patriots (Away)
American Football
NFL
Away to win
---
---
Los Angeles Clippers (Home) vs Washington Wizards (Away)
Basketball
NBA
Home to win
---
---
Charlotte Hornets (Home) vs Phoenix Suns (Away)
Basketball
NBA
Home to win
---
I'm excited to make my first prediction card on SportsPredictSocial.com. @gotgame has created an awesome site that will allow you to make sporting event predictions for tomorrow's games and earn rewards! I had tested it a bit in the past with my alt account but he just let me know that he's added support for Steem Keychain in so I'm ready to give it a shot from my main account now.
Patriots at Texans
I have to go with the Patriots here. Tom Brady / Bill Belichick may honest be the GOAT even if I've never been a huge fan of the Patriots so why would I go against them?
Wizards at Clippers
The Clippers are one of the best teams in the Western Conference so I definitely think they will be pulling it out. Plus it's in Los Angeles so add the benefit of the home court advantage to them.
Suns at Hornets
This is my least certain pick of the group. I initially selected the Suns but after thinking about the home court advantage I moved my prediction over to the Hornets. Let's see if they can come back after the whooping that Milwaukee laid down on them.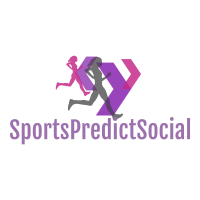 Created by @gotgame