Prediction of sports games and matches created by patrickulrich as at Sun, 05 Jan 2020 18:15:42 GMT
Ticket ID
202001051578248141943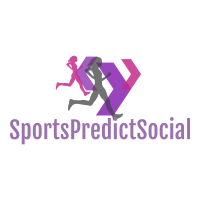 Alright so new year, new predictions. This year I'm going to try to keep track of my predictions each day. That way I can show you all how you should usually place bets opposite of whatever I'm guessing is going to happen.
Note: If @gotgame is reading this I would love to see this as a feature in the future where the game itself tracks user's past bet cards and inserts a table for their last 30 days of activity and their level of being correct. I think that'd be a cool way to help guage who knows what they are talking about.
Lakers vs Pistons

I don't think it's any surprise I would go with the Laker's here. This is one I feel like most people are going to take.
Celtics vs Wizards

Boston is coming into town on a bit of a hot streak. I'm going to assume this continues on after their game against the Wizards.
Suns vs Grizzlies

I'm not going to lie. I'm giving this to the Suns just because they are the home team. Maybe this is why I have poor predictions results usually.
---
Los Angeles Lakers (Home) vs Detroit Pistons (Away)
Basketball
NBA
Home to win
---
---
Washington Wizards (Home) vs Boston Celtics (Away)
Basketball
NBA
Away to win
---
---
Phoenix Suns (Home) vs Memphis Grizzlies (Away)
Basketball
NBA
Home to win
---
Created by @gotgame
---
---