Prediction of sports games and matches created by patrickulrich as at Tue, 31 Dec 2019 22:57:28 GMT
Ticket ID
201912311577833048201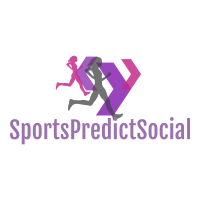 I wonder if I'll do any better with my NBA predictions here vs a prediction I made on Nitrogen Sports the other day. Either way here's my best shot and making some quality predictions!
Wizards over Magic
The Magic may be hoping to bounce back but I'm going to take the home court advantage and go with Washington here. 
Blazers over Knicks

I'm going to be cheering for Carmelo when he makes his return to MSG. The Knicks have lost in the past to Portland so we'll take them over the home squad.
Thunder over Mavericks

I chose the Thunder just because Mark Cuban's stupid comments on Bitcoin this week. Let's go Thunder!
---
Washington Wizards (Home) vs Orlando Magic (Away)
Basketball
NBA
Home to win
---
---
New York Knicks (Home) vs Portland Trail Blazers (Away)
Basketball
NBA
Away to win
---
---
Oklahoma City Thunder (Home) vs Dallas Mavericks (Away)
Basketball
NBA
Home to win
---
Created by @gotgame
---
---