I THOUGHT DOMINIC THIEM WAS ARROGANT--Says DENNIS NOVAK
When he first met him, Dennis Novak had thought that Dominic Thiem was arrogant.
At their first meeting when playing under 14 tournament, Dominic thrashed Novak and had also won every game in Austrian under 10 and under 12 tournament. Novak had taken him to be arrogant in behaviour but now they are quite close, training and spend time together. He ( Novak) now sees Thiem in a different light, that he (Thiem) is so simple and nice.
Both of them hope to represent Austria at the inaugural ATP cup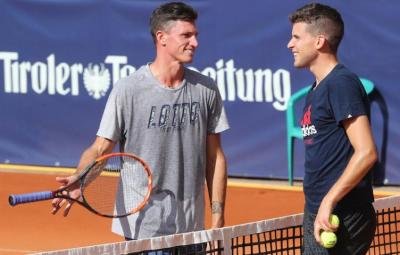 For Image source and details, check
---
---