Some people would say I am being too extreme with my analysis and conclusion on the defeat Nigeria encountered against Algeria last night but after taking out time to read this piece, you will find out the truth is just as white as the background of this platform.
We were hit with the terrible retirement news of our ever consistent and reliable Goal Keeper Vincent Enyema in the year 2015 and we participated in a continental competition 4 years later with a goalie that is shaky in front of his post and unprofessional with his goal keeping tendencies.
Daniel Akpeyi has been on the Super Eagles squad for so long that his confidence should be something to write home about already. Does his incapability to be trusted in front of goal mean we do not have a Goal Keeper coach or a quality one? What is the NFF doing about this actually that it cost us an opportunity to lift our fourth Africa Cup of Nations?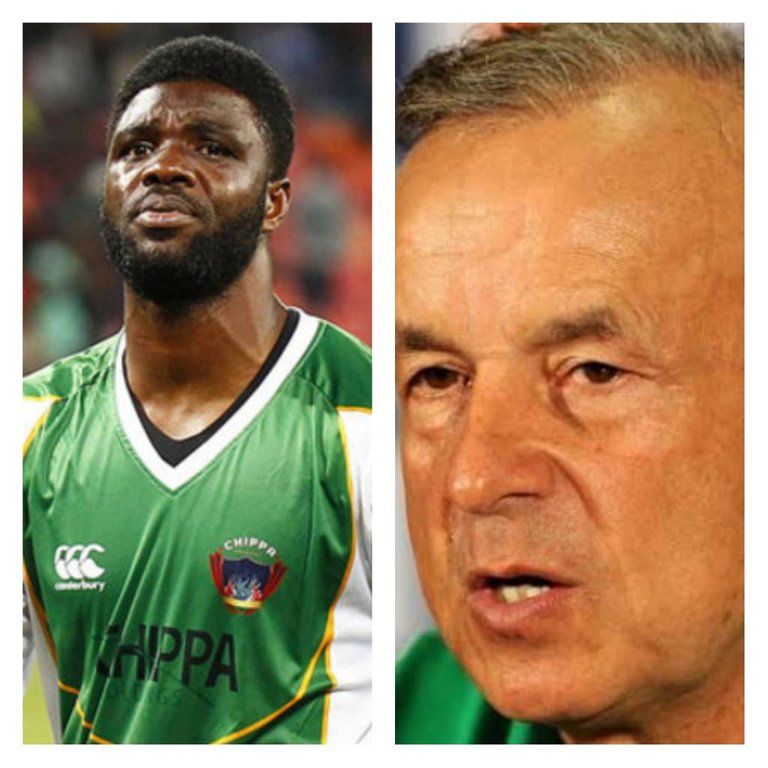 Another aspect worthy of contemplating on is the tactical inexperience of Gernot Rohr that was expertly exploited by the Algerian team. Rohr has made it clear to every team that his only plan consists of 4 defenders, 2 double pivot midfielders, one attacking midfielder flanked by two left and right midfielders who have also got the vim to play as wingers and a single striker. Not once from the beginning of the tournament to the end did Gernot Rohr change his tactics and it cost the team dearly against Algeria.
The Algerian team knew very much that Nigeria's only chance of constantly creating dangers is through the wings and they made sure they doubled up players on Ahmed Musa and Chukwueze who both found it difficult time and time again to dribble their way into the 18 yard box as they did in past matches.
It got to a point players tired down and winger Chukwueze was changed apparently for his tiredness or God knows why and Henry Onyekuru brought in his stead. Henry has no wing experience just as Chukwueze had and I for one expected Rohr to make a tactical change in formation with that substitution but that hope never came to fulfilment and Nigeria was left without a reliable attacking option up until the last freekick that ended the game in favour of the Algerians.
It gives great pain reminiscing what should have been done and what should have been avoided but worrying over it is just crying over spilt milk. I hope we get to win Tunisia and at least take a medal home as one of the giants of Africa.
THANKS FOR READING!