The 12th series of the 2019 MotoGP at Silverstone circuit, England, took place fiercely. Especially the struggle for first place between Marc Marquez and Alex Rins. Marquez got fierce resistance from Alex Rins and several times the two overtooked each other. Not wanting to lose the opportunity, Rins managed to fool Marquez on the last laps.
---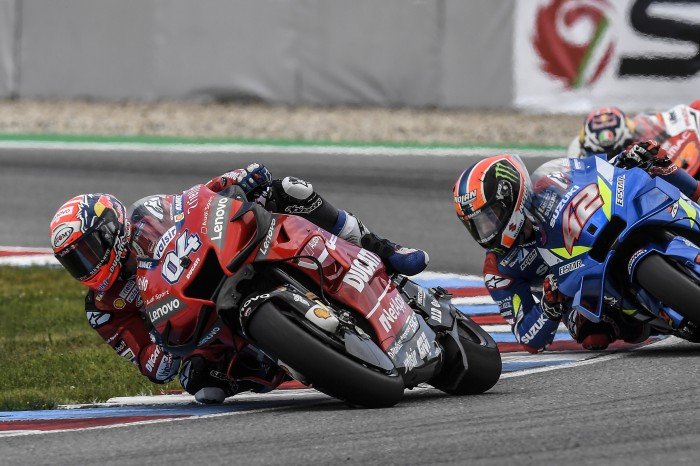 ---
Source Picture
---
Marquez had to settle for the second podium and followed by Maverick Vinales in third position. While Valentino Rossi finished fourth. Actually, Rossi has a great chance to take the podium, because he receives profits from the crashes experienced by Fabio Quartararo and Andrea Dovizioso.
However, in second place behind Marquez, Rossi must recognize the superiority of Suzuki GSX-RR owned by Alex Rins. Slowly, his teammate, Maverick Vinales overtook and finally until the finish flag flew, Rossi had to accept in fourth position.
---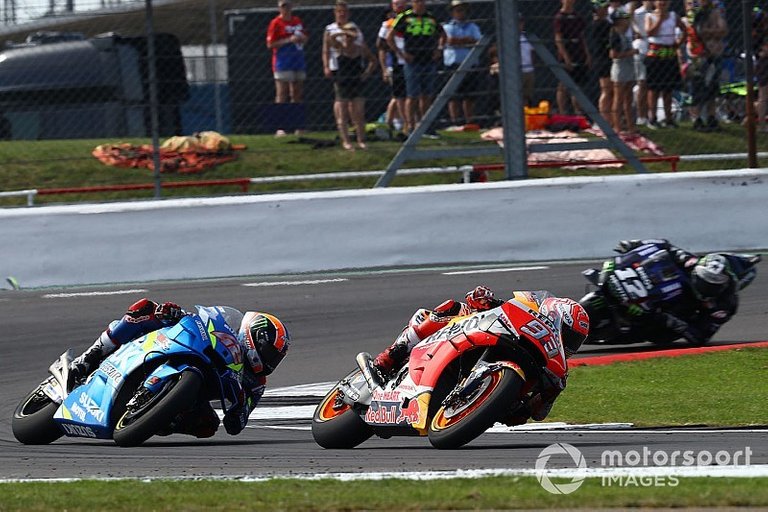 ---
Source Picture
---
The crash experienced by Quartararo and Dovizioso occurred at the beginning of the 2019 British MotoGP round. Initially, while around the corner, the Yamaha Sepang Racing Team racer lost grip and experienced a high side crash.
Quartararo looked shocked by the driver in front of him, Alex Rins, who also looked like he was about to slip. Then Andrea Dovizioso who was behind him hit Fabio Quartararo's motorcycle. Andrea Dovizioso was thrown and looked in pain after the crash. Ducati Desmosedici GP19 owned by Andrea Dovizioso until burned because of this crash.
This news was taken from :
Source