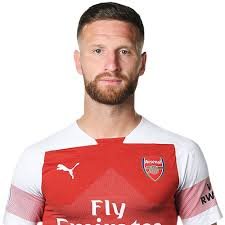 Source
Mustafi became one of the players whose performance was highlighted. The German international defender is considered less suitable to inhabit the Arsenal back line. Last season's statistics speak. Arsenal conceded up to 51 goals in the Premier League.
Mustafi was considered a lot of blunders. Arsenal manager Unai Emery is reportedly no longer in need of Mustafi in his team and is ready to release the 27-year-old defender to another club.
After a long time there was no club associated with Mustafi, now the news emerged that the Ligue 1 club, AS Monaco was eager to recruit the former Sampdoria player.
Reported by L'Equipe, Monaco claimed to have contacted the Arsenal to ask about Mustafi. The Gunners camp set a price of 30 million euros for Mustafi.
Now all decisions are in the hands of Monaco themselves, whether they will send an official offer to hook Mustafi or not.