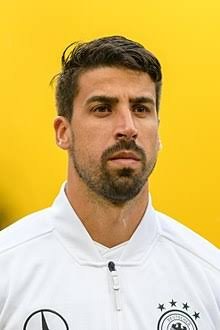 Source
Sami Khedira, is being linked with Arsenal in the 2019 summer transfer market. Previously, Khedira's move to Arsenal had surfaced in 2014, after the player played a key role when the German national team won the championship.
However, the player's career at Juventus was not smooth, after a series of injuries that continued to hit. In the 2018-2019 season, Khedira only managed to score two goals in 17 appearances in all competitions with Juventus.
Rumors of Khedira's move to Arsenal intensified, after the photo of the player who was present watching the Gunners pre-season match against Olympique Lyonnais on Saturday (07/27/2019) local time.