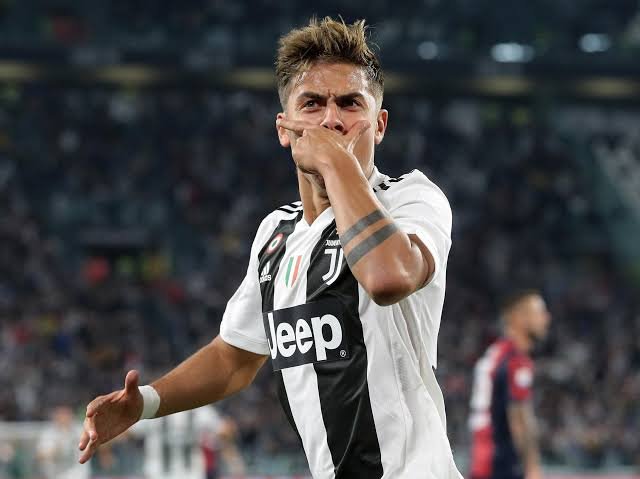 Source
Juventus' decision to enter Paulo Dybala's name on the club's sale list received a positive response. The Argentine was claimed not to mind if the club did want to sell it.
Paulo Dybala is predicted to be difficult to compete for to get a place in the attacking line of Juventus in the 2019/2020 season. Because, coach Maurizio Sarri had many choices for the position of the attacker.
Maurizio Sarri's main choice to become a central striker is of course Cristiano Ronaldo. The 34-year-old has been confirmed to play an important role in Sarri's concoction scheme.
After Ronaldo, Sarri still has Gonzalo Higuian and Mario Mandzukic. With this composition, there is little chance for Dybala to enter into the composition of the players.
Paulo Dybala Willing to Move
Reflecting on the last 2018/19 season, Dybala's performance dropped dramatically because he was not the main attacker. The 25-year-old has only scored five goals in Serie A. The fewest goals since playing at Juventus.
Quoting Tuttosport, Paulo Dybala did not mind if indeed Juventus wanted to sell it. In fact, the Argentine will welcome the club's decision with pleasure. For Dybala, it's better to play regularly at other clubs than to stay at Juventus and sit on the bench. Therefore, he is ready to be released by Juventus.
Paulo Dybala moved to Juventus in 2015. The Old Lady redeemed it at a price of 32 million euros from Palermo. He has scored 77 goals in 180 matches played with Juventus.
Choose Tottenham or MU?
So far, there are two clubs that are reportedly very interested in being able to buy Paulo Dybala. Both are from England. The club is Manchester United and Tottenham.
Manchester United have long wanted to buy Dybala. In fact, quoted from The Sun, manager Ole Gunnar Solskjaer has asked the club to immediately complete Dybala's transfer to Old Trafford.
Meanwhile, Tottenham came up with a big offer. The Lily White is ready to pay 80 million pounds to Juventus to be willing to release Paulo Dybala. This transfer will be Tottenham's most expensive purchase record.