Juve Champions Hard Champions League, Ronaldo Tangent Barcelona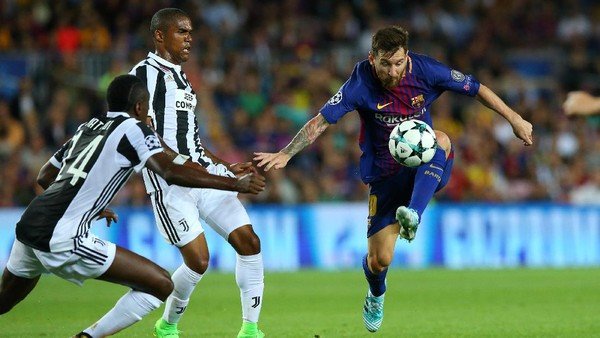 ---
Juventus continued to be criticized for its inability to conquer Europe. Regarding the title of home champion, Cristiano Ronaldo also offended Barcelona. How come?
Juventus were very strong in domestic competition by controlling Serie A for eight consecutive seasons. Financial strength is the reason why the Bianconeri are superior to their rivals.
However, dominance in local competitions did not continue to Europe, when they had difficulty reaching the trophy. Since the 1996 Champions League winners, Juventus have never won there even though they have advanced to the finals of 1997, 1998, 2003, 2015 and 2017.
All methods are carried out by Juventus by bringing top players in each transfer market, including bringing Ronaldo from Real Madrid last season. With a collection of five Champions League trophies, Ronaldo is expected to help Juventus dominate Europe again.
The fact is that this is not in line with expectations when Ronaldo failed to bring Juventus to advance far in European competition after being stopped by Ajax Amsterdam last season. Associated with this criticism, Ronaldo cited the difficult champion Barcelona after finally winning it in 2015.
Although during that period, Barcelona had spent a lot of money including buying Philippe Coutinho and Ousmane Dembele.
"It will always be the year for Juventus, Madrid or Barcelona. Only one team can become champions in a competition like the Champions League," Ronaldo told Marca.
"I took the example of Barcelona: See how much money they spent in the last five years to buy players, but they always failed to win Champions League. Not like that. Juve always bring top players and there are also teams who want to win, like ever, "continued Ronaldo related to the reasons for Juventus difficult to win the Champions League.
Juventus are again investing heavily this summer by bringing Matthijs de Ligt from Ajax for 75 million euros. Juventus are unlikely to stop to strengthen the team to conquer Europe.
"But it depends on many factors: lottery, group, moment, injury, luck. But, as I always say, you should not be too obsessed with winning the Champions League. Juventus do want to win, but if this year fails, I hope that can happen next year or two years. "
"And that's all because of hard work and because of the way the club organizes the team. They all have the capital to become champions," he said. Translate By @azirgraff
Twitter. Facebook. Instagram. Linkedin. Youtube. Tumblr. Reddit.
---
---