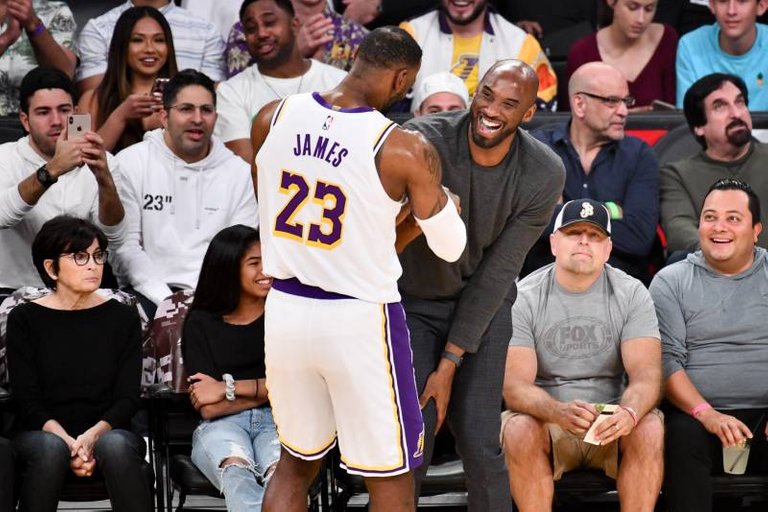 Image Source: Link
The entire Lakers, in particular, LeBron James, could not hide their shock and sadness when they heard what happened to Kobe Bryant and his son Gianna in a helicopter crash yesterday.
Lakers troopers found out what happened to Bryant while on his way home to Los Angeles from an East Coast road trip.
Just before getting off the plane James burst into tears.
"I'm not ready but here I go," James said in his social media post. "I literally just heard your voice Sunday morning before I left Philly to head back to LA. Didn't think for one bit in a million years that would be the last conversation we'd have. "
James beat Bryant for No. 3 seats on the NBA career scoring list where he was immediately greeted by the so-called 'Black Mamba'.
"Until we meet again my brother !!," said James who added the hashtags # Mamba4Life and # Gigi4Life.
Lakers owner Jeanie Buss is known to be close to Bryant while Lakers general manager Rob Pelinka has been an NBA great agent throughout his playing career.
Dwight Howard is the only current La-kers player Bryant played for the franchise in one season in 2012-13.
James and Bryant are together in the U.S. Olympic teams in 2008 and 2012 while Anthony Davis served as backup to the 2012 London Olympics team.
Bryant has also personally watched several Lakers games with Gianna.
In honor of the family of the 41-year-old Bryant, the NBA postponed the Lakers and Clippers game on Tuesday (US time).
The league announced it a day after Bryant and his 13-year-old son Gianna were killed in a helicopter crash along with seven others.