Welcome avid NBA fans, choose your side and earn rewards in SPORTS!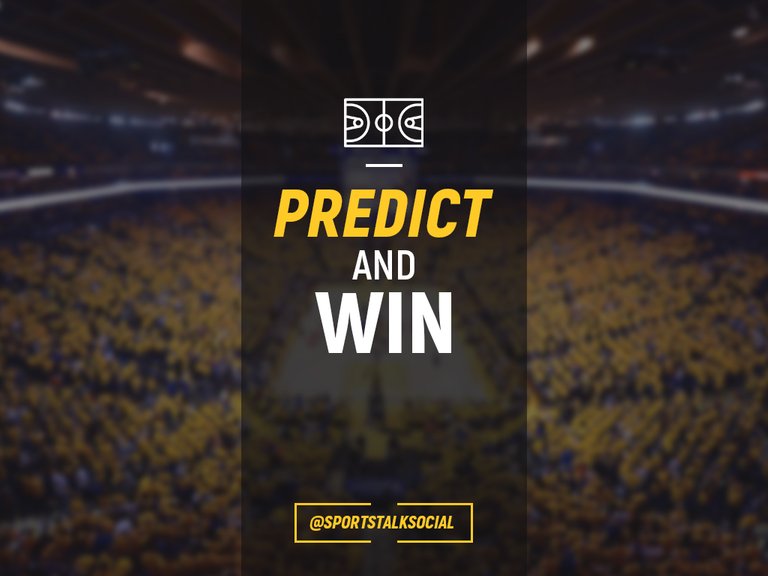 Image Source: Link
Good day fellow sports enthusiasts, as the new NBA Season is about to unfold, I would like to host a game, to encourage our fellow enthusiasts to choose and analyze which team will win in a certain matchup. It is also a way to increase engagement among other sports fanatics to support and root for their favored team to win.
The mechanics of the game is pretty simple.
Upvote the post (post rewards will be added to the prizes) then comment below your favored team to win.
After you had chosen a team, predict the sum of the total scores of both teams.
Example:
The one who predicts the correct team will have the chance to be ranked according to the one closest to the total combined team scores.

Rewards
1st Place - 100% Upvote from my account, I currently have, 881 314.947 SPORTS POWER (hoping to reach my goal of 1Million soon) + 1000 SPORTS TOKENS
2nd Place - 75% Upvote + 750 SPORTS TOKENS
3rd Place - 50% Upvote + 500 SPORTS TOKENS
The initial post rewards additional to the prices will be varied accordingly. For this first predict and win game. I will be setting this to these amounts. (I'm not that rich in sports to start with :P ) I will be doing this on a daily basis and I'm looking out for your support in my initiative. You could share the post and invite more enthusiasts to join.
The game will start later, I will be posting the first predict and win for tomorrow's NBA game schedule. I hope you join and support your favorite NBA Teams and earn some rewards in SPORTS!

---
---