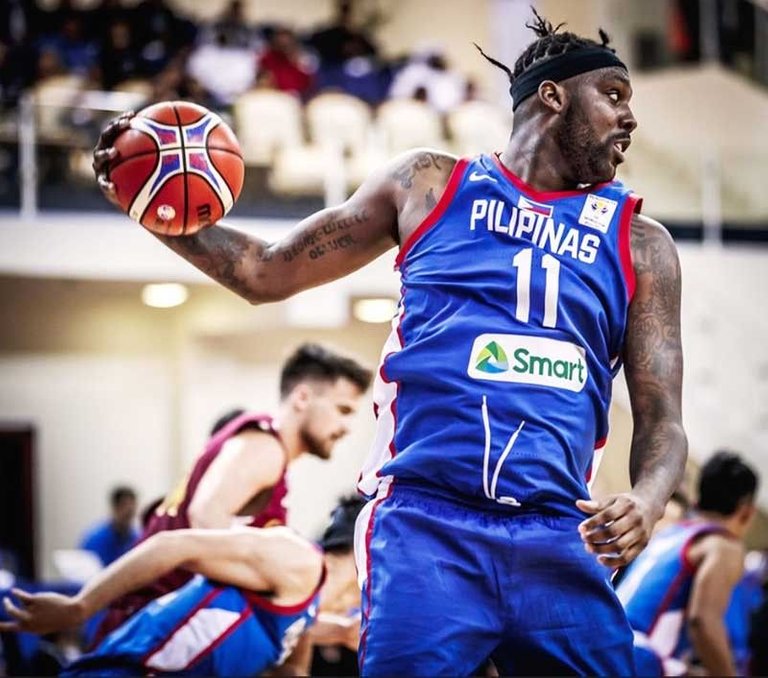 Image Source
Andray Blatche's fate as a naturalized player depends on the hand of the next head coach of the Philippine men's basketball team.
According to Philippine Basketball Association (SBP) president Al Panlilio, they are grateful for Blatche's service at Gilas Philippines, which is an indication that his service to the team is over.
"We leave it to the coach. As I've said, we are already a naturalized Filipino so we will wait for the new coach, "Panlilio said.
Aside from finding a replacement for Yeng Guiao, it is expected to discuss in the near future the naturalized player who will replace Blatche.
The names of Ginebra resident import Justin Brownlee and SMB import Chris McCullough are now firmly in place as a possible replacement for the 6-foot-11 big man.
"That's another process that we need to make. Again, I think it really starts with identifying the coach for the 2023. Based on the assesment of the coach, we will start on the process of naturalization. As I've said in the past, we really need at least two names, if not 3, put it in the pool for a process of naturalization, "Panlilio said.
Panlilio said they are gearing up for all those who want to be naturalized players for Gilas, especially as the country prepares to host the 2023 FIBA ​​Basketball World Cup.
They also want to build a pool of naturalized players over the next few years.
But according to Panlilio, before they find a new naturalized player, they will first resolve the issue of who will be the head coach of the national team.