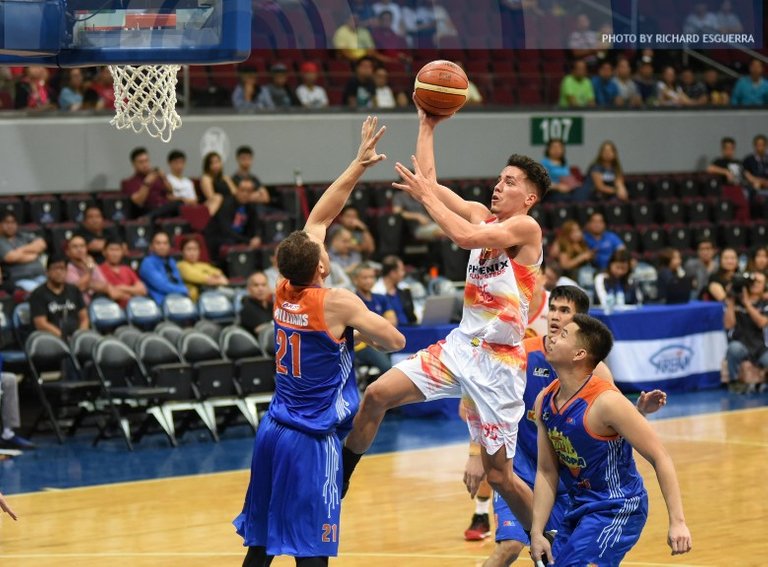 Image Source
TNT KaTropa beat Blackwater Elite 135-107 in the ongoing PBA Governor's Cup.
KaTropa import KJ McDaniels led the team with 41 points, 21 rebounds and seven assists.
RR Pogoy contributed 22 points while Troy Rosario had 18 points.
Ray Parks wasted 39 points in his first game with the team.
TNT coach Bong Ravena is thrilled that they have worked out their game plan to defeat Blackwater.
Blackwater import Marquis Blakely admits that he should be blamed for his team's defeat as he only scored 4 points.