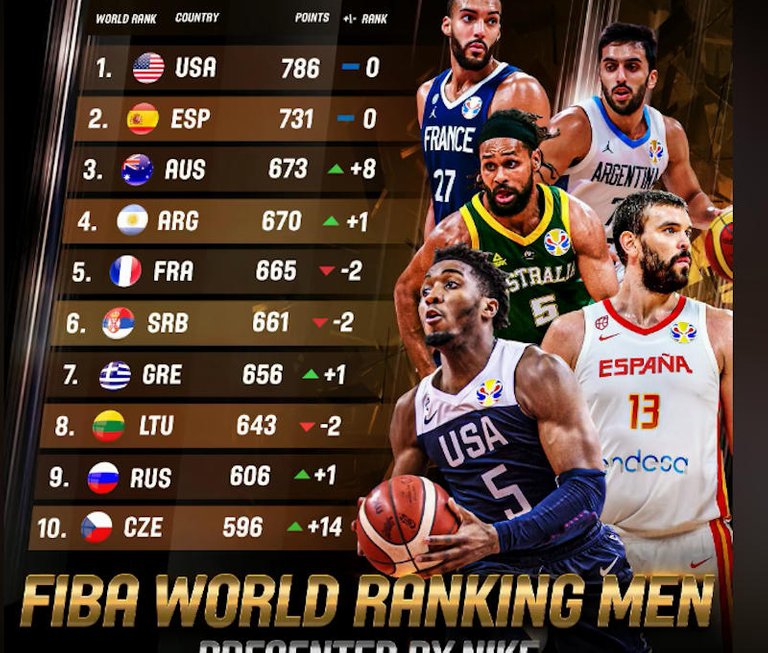 Image Source
USA Basketball team remains in FIBA's first place.
It was even in the seventh place USA Basketball team in just the FIBA Basketball World Cup.
Spain's World Cup gold medalist is second on the list followed by Team Australia.
Argentina is in fourth place and France is fifth.
Since 2010 the USA Basketball team has won the FIBA World Cup, staying in first place worldwide.
Serbia, Greece, Lithuania, Russia and the Czech Republic enter the Top 10.