Bundesliga Match Day 2 | Dortmund 3 : 1 FC Koln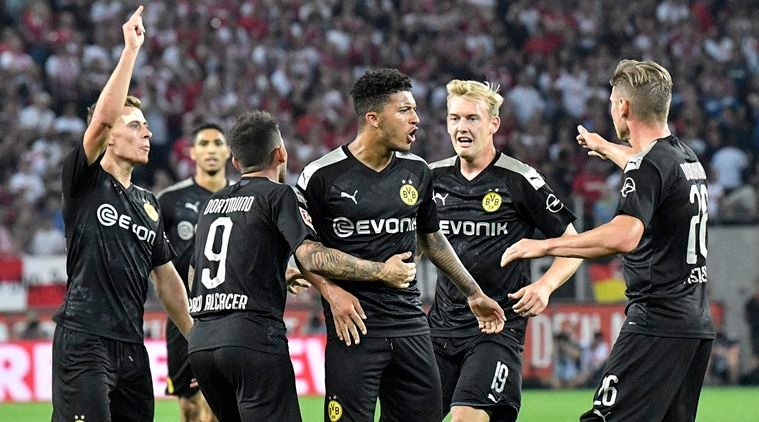 Photocredit
Dortmund opened their second day with a win as visitors against FC Koln, thanks to the late goals of Jadon Sancho (70th), Achraf Hakim (86th), and Paco Alcacer (90th) even though Koln scored on the 29th minute (Dominick Drexler).
Dortmund dominated the possession, holding 74% of the total possession. They made 14 shots in which 6 of them were shots on-target. Out of those possession, they were able to make 675 passess. Dortmund is on top of the standings currently, scoring 6 points in two games having +6 GD.
Exciting times ahead because they will be facing Union Berlin at home. Will they win?


---
Thank you for visiting my daily Sports feed! If you like my post updates, feel free to click that "upvote" button and click on follow me for more updates. Ciao!
---
---