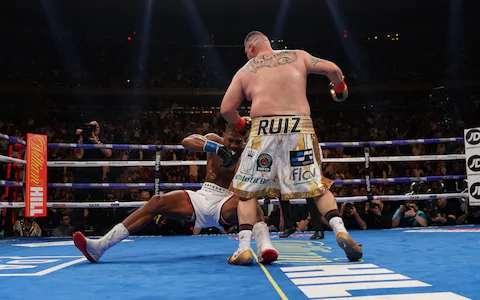 source
Almost everyone I had a conversation with stood on one point. They said Anthony Joshua intentionally lost the first fight against Andy Ruiz. I thought of it and did some research, and this is what I got.
Let's check out Anthony Joshua and Andy Ruiz's record as boxers.
Anthony Joshua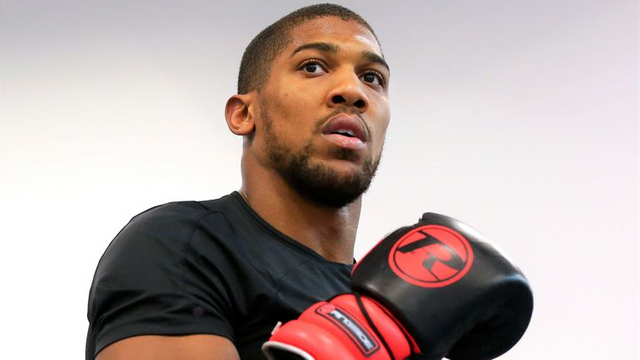 source
Anthony Joshua Contested in the Great Britain Championship in 2010, the English national r championship in 2010, and 2011, and won. He also won the world championship in Britain in 2011. The 2012 Olympic games was also another victory for him. He started his professional career in 2013, and he is a two times unified heavyweight champion who has never lost any of his 24 professional fight except the one he lost to Andy Ruiz in June.
Andy Ruiz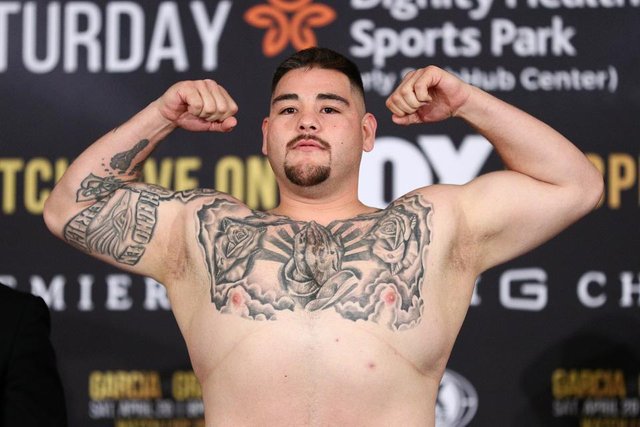 source
Andy Ruiz started his professional boxing in 2009 before Anthony Joshua, but no one recognizes him, though he lost only 2 of his 35 fights. He contested in some international tournaments but failed to win in most of them. Defeating Anthony Joshua in June 2019 marked the breakthrough in his career. He collected AJ's WBA, WBO, IBO. And IBD TITLES.
Now let's see what I have to say
Andy Ruiz knocked out Anthony Joshua in the 6th round. How is that possible with AJ that we all know? Andy Ruiz didn't prepare as Anthony Joshua did. The defending Champion would do anything to protect his titles, but how did AJ give up? He gave up so easily. He wasn't looking tired when he called the match off with Ruiz. [Check this on youtube. So easy for Ruiz](Andy Ruiz KNOCKOUT Anthony Joshua Best Fight 2019).
Did you know how much AJ made for losing the fight? He made $25 million from the lose to Ruiz, while Ruiz made $7 million. How can you win and make less money than the loser? That should point out something hidden.
The second game was different. AJ defeated Ruiz by putting on a maxi class performance and guess the amount he got for winning. He made about $65-80 million, while Ruiz made $13 million.
The difference is very clear.
I must also admit that this is just my rough analysis that has no rigid proof. In as much as Ruiz won in June, that was destined to be a turning point in his career. He lost to AJ on Saturday in the second fight but made a lot of money at the same time, so it is not a total loss. Whatever the case may be, they are both swimming in money and their fame is beyond the boundary of the Earth.
Thanks for reading
Its beautychicks sportstalk