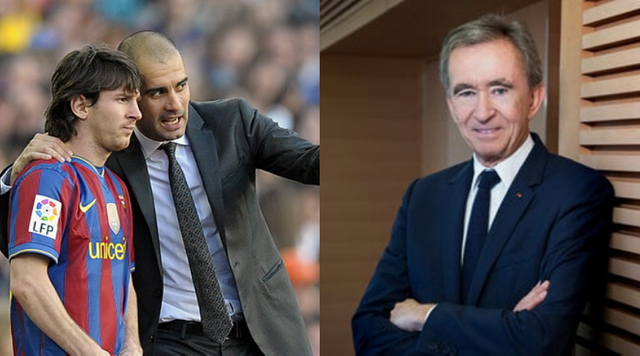 source
There has been a rumour lately that the third richest man in the world wants to buy Ac Milan and at the same time sign Lionel Messi as the first player that would enter the club as it changes hand. Arnault is worth more than 100 billion dollars, which makes it obvious that he can purchase Ac Milan without any stress.
The billionaire was said to also target the Manchester City manager Pep Guardiola.
The former Barcelona coach and Lionel Messi will re-unite if this rumour eventually becomes real. The current Ac Milan coach Stefano Pioli has not done anything spectacular in the club since sign in October. They have not improved in the table in Serie A, which is the reason Pep Guardiola was named as the coach that would take over if the club is bought by the Billionaire. Should Guardiola agrees to join Ac Milan, that would be the end of his job at Ac Milan?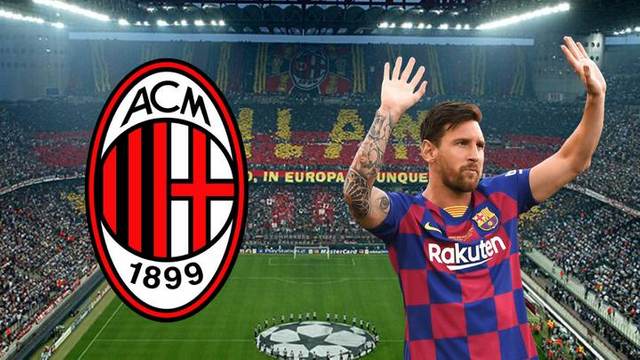 source
It is still a rumour that has not been ascertained, but if peradventure Arnault purchases Ac Milan, will Lionel Messi agree to join the club? That is something I don't think would be possible. Lionel Messi has been in Barcelona since the beginning of his career, and all his achievements in football are from the club. Messi will be 33 at the end of the ongoing 2019/2020 season, which implies that he is not getting any younger.
He has never played for any other club, so I'm not sure Messi would like to end his career elsewhere. The 6 times Ballon d'Or winner would want to hang his boot at Barca and not any other club. There have been attempts to buy him by different clubs in the past, but all their effort proved abortive. It would be nice if Arnault buys Ac Milan. They will become the richest club in the world, and with huge spending on players, the team would get back on its feet to contend with other clubs at the top of the table. Thanks for reading.
It's beautychicks sportstalk