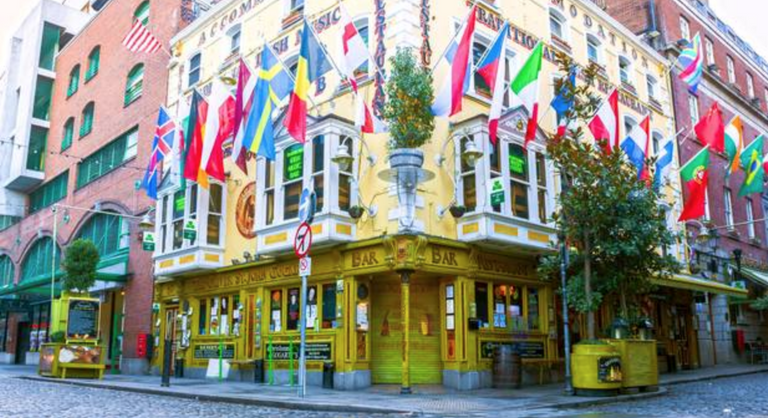 I was in a pub in Dublin the other day in a merry mood. The pub was named Sir Oliver St John Gogarty. Any of you that have been on a stag (bachelor party) in Dublin will have been to this place. In middle of temple bar and they have musicians playing the whole day. I normally park myself in there or the Quays while the wife goes shopping. The pint in there is pretty expensive but you pay for the atmosphere and the overall good vibes with tourists singing along to the hits. It is worth it. Now where am I going with this you ask? I asked the barman who the hell Oliver St John Gogarty was. He didn't sound like a rebel. The barman responded
He won one of Irelands first Olympic Gold medals!
I never heard of him. In what? I ask
Guess the barman responded.
So I spent the evening trying not to google Oliver St John Gogarty.
So we talk alot about Sport on @Sportstalksocial but lets get the discussion going about what Sport you think is not a sport? Everyone has a different opinion on this one. Some people only consider real Sports as the games that test you physically. The Olympics is a great place to start by the way!
Darts


Darts is not in the olympics but it is considered a sport. After 15 pints of beer and a kebab darts players defy all science to keep their hand steady and hit a nine darts finish. Considered one of the hardest things to do in sport.
Archery


Archery is played at the olympics. Darts with larger arrows , larger targets and less booze really! That's all that is. Yet this is considered more of a sport than the pesky darts.
Curling


I bloody love curling I do. How do you end up a curler? There are alot of sweepers involved. Maybe its starts in the council. I don't really know. Theres @blanchy. He won the gold medal in curling at the last olympics. Imagine that!! That's the dream.
Toboggan
What do you do for a living? asked the famous comedian Billy Connolly to a rich man.
I'm a professional tobogganist. said the man in a utterly upper class British accent.
Wouldn't everyone love to talk to a professional tobogganist.
Skeleton


The ultimate level 10 mad bastard. Throw yourself head first down a mountain on your belly with the only thing between you and the ground is a kitchen tray going 100 miles per hour. What the hell are these guys thinking? It's an event at the winter olympics at the moment. Is it a sport though? A mental sport maybe.
Golf


It's a sport. Shut your face! Don't want to hear it.
Formula 1


Best car wins! Can't be a sport. Can it?
So is there any other sports that you think are not sports?
So back to Oliver St John Gogarty. He won a bronze medal in poetry in the 1924 olympics. Yep poetry. And the poem wasn't even about sport!