The age profile of the squad has already changed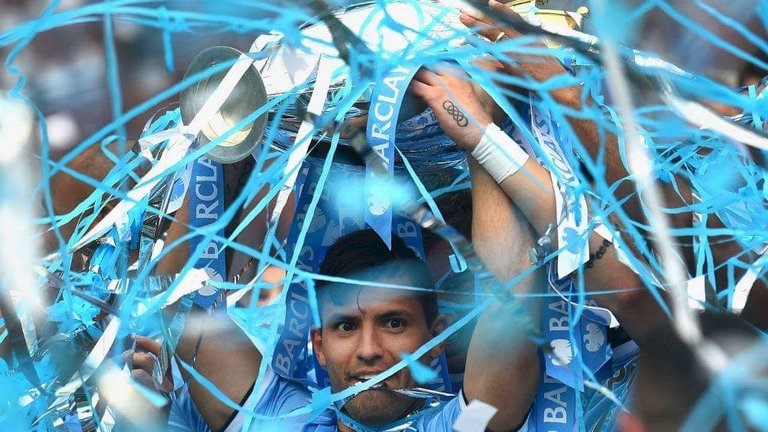 {Source}(https://m.facebook.com/pg/mancity/photos/)
The age profile of the City squad when Guardiola took over was quite old
When Pep Guardiola arrived, for all the funding available, he inherited a tricky situation. Eleven of the 22 players to start a Premier League for City in the previous season were over 30. A further five were already 28 and another, Kelechi Iheanacho, was still a teenager.
To underline the scale of the rebuilding job, the only players in the City squad aged between 22 and 27 - regarded as the peak years for most outfield players - were Kevin De Bruyne, Fabian Delph, Eliaquim Mangala and Wilfried Bony. It was not the ideal starting point from which to deliver unprecedented success in the short term.
The transformation has cost money, of course, but the crucial thing is that it has happened and it has been relatively seamless. Of the nine players to feature 30 times or more for City last season, the majority are aged between 23 and 25. Add John Stones, Benjamin Mendy and Gabriel Jesus to that core group and it's a squad with stars entering their peak years
The significance of having so many players at the peak of their powers can hardly be overstated. In fact, is it one of the most underestimated aspects of a team's success.
While the correlation between financial resources and team performance is obvious, the impact of having a squad loaded with too many younger players or too many older players can sometimes be missed - even when it results in a club performing below expectations.
It is not over yet the competition is much on maybe they can or can't we would all see if they will make another history.