Such a shame to see Andrew Luck have to retire today from the NFL. He's only 29 but, injuries have really caught up with him to the point that I can't blame him one bit for this decision. Shoulder issues, knee surgeries and now a torn calf muscle and ankle injuries are a lot to put onto ones drive to keep playing. As a fan it's easy to say he should just work through it but, until you have had to deal with the pain, rehab and injury cycle yourself......it's not fair to even question him.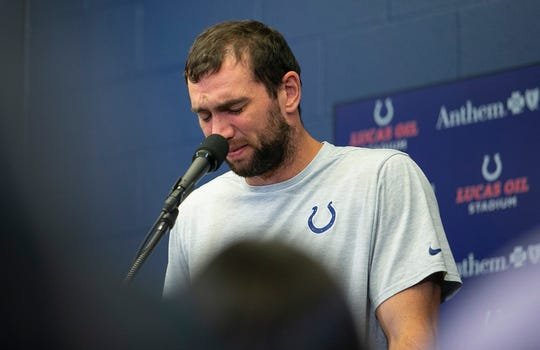 When Luck was healthy nobody could really argue about how effective he was. Multiple playoff appearances, a few wins and he almost got a ring. I wish you well man, it sure would have been fun to watch you for 10 years in a healthy body.


As for all you Colts "fans" who savagely booed Luck off the field....drink battery acid and die. Luck was an ambassador for football, the NFL, your city, your community. This was one quality man. You should be ashamed to call yourself fans. The good news is you guys ended up with Chad Kelly and I think the kid has something special in store.