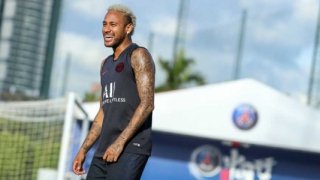 Imagem source
Neymar wants to leave PSG and
already warned the club.
The Brazilian still expects Barcelona, but Parisians ask 180
millions of euros
and Barça doesn't have
money to pay the
negotiation. Real Madrid
surprised and returned to the game. Spanish leaders
are already in Paris and new meetings should take place
This week. O
Meringues may include
Gareth Bale and Keylor Navas
as trading currencies.
Modric was speculated
must also be included
in the negotiation, but already ruled out the possibility,
through your
representatives.