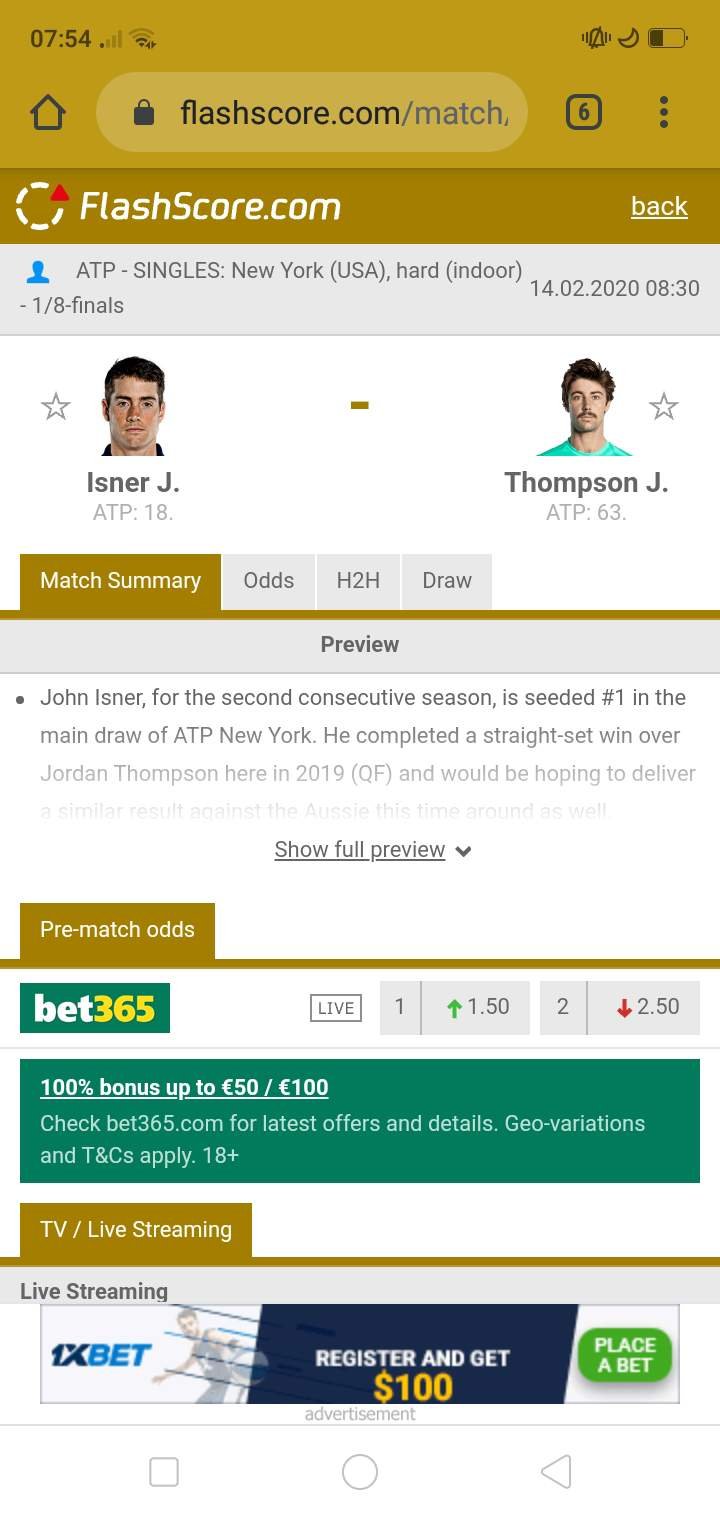 Not sure why John Isner isn't being rated higher here. He has a 3-0 record against his opponent and is seeded number one in New York.
I suppose the bookies aren't sure if he is back to his peak form since he conceded his last match due to injury.
A shame, because he was playing pretty well in the AO before that.
I like the odds at 1.5 so I'll dip in here but it should be a good tennis match if nothing else.
Posted using Partiko Android