June 29, 2021 Morning Edition: Indians News Roundup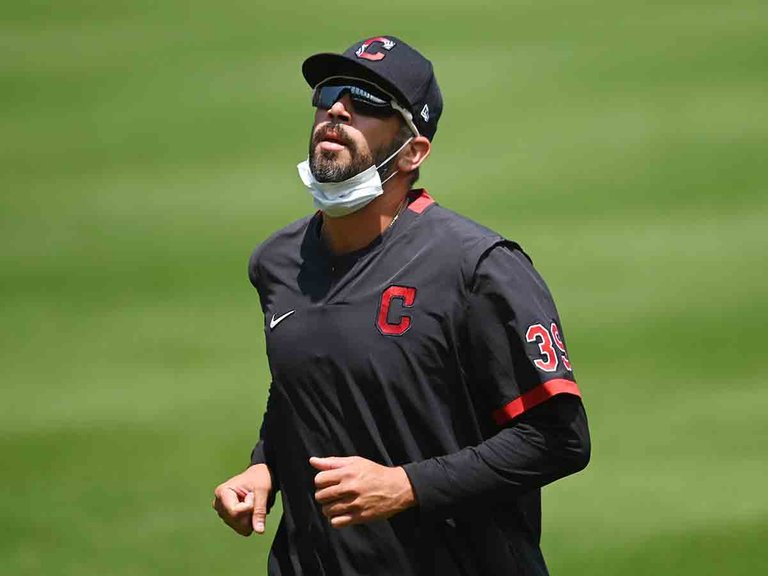 This is your Indians News, Rumors, and Commentary Roundup for the Morning of June 29, 2021.
"The Indians are signing Zack Godley to a minor league contract, reports MLBTR's Steve Adams (Twitter link). The veteran righty elected free agency after being designated for assignment by the Brewers last week. Godley made a pair of appearances for Milwaukee this season, working a combined 3 1/3 innings of seven-run ball. He was far better…"
Above is the summary of: Indians To Sign Zack Godley… tap or click to check out the full article.

"Cleveland Indians shake off injury blues, batter Detroit Tigers in 13-5 victory – cleveland.com Cleveland struck for five runs in the first two innings against Tigers rookie Matt Manning. Cleveland Indians sensory kits What started as a fun family outing to a Cleveland baseball game turned into teaching moment about inclusion. Cleveland 13, Detroit 5 Inspired by injured teammate Josh Naylor, the Cleveland baseball team put together its best offensive game of the season. Latest on Josh Naylor's injury, roster moves and more: Podcast – cleveland.com Paul Hoynes and Joe Noga break down what's next for the Indians after Josh Naylor's ankle injury."
Above is the summary of: N&N: The way Cleveland played last night was "not a coincidence"… tap or click to check out the full article.

""You got guys that come up and it's their job to come in and pick that guy up that's lost," Hedges said. "He just told me to play my heart out," Clement said. But our guys did a really good job of showing up and playing and having good energy." It surely was a difficult day for Naylor, and an enormous pill for the team to swallow. Clement logged his first career multihit game with two singles and three runs scored."
Above is the summary of: Inspired by Naylor, Indians hit season highs… tap or click to check out the full article.

"But we just want to protect ourselves, too." Assuming the Indians don't need someone to fill multiple innings before then, Allen will make his first start since being sent down to Triple-A after getting off to a rough start to the season. He went about three weeks without making a start due to elbow issues and has made just two starts in Triple-A since then with very little time to get back into a groove. "The hope is we don't need him and he can start on Thursday. Allen was supposed to work through his issues at Columbus, but he had limited time to make any adjustments."
Above is the summary of: Notes: Allen fits dual role; Mercado to debut… tap or click to check out the full article.

"10-day IL RHP Zach Plesac (right thumb) Expected return: Early July Plesac will officially begin his rehab assignment on June 29 with Double-A Akron, throwing two innings. (Last updated: June 24) DH Franmil Reyes (oblique) Expected return: End of June-early July The Indians hope to activate Reyes from the IL on Saturday. He got to the Indians' training complex in Arizona on June 22 to get more one-on-one treatment. (Last updated: June 27) RHP Cam Hill (right wrist) Expected return: July For the first time this season, Hill will pitch in a different state than Arizona. (Last updated: June 14) 60-day IL OF Jordan Luplow (left ankle) Expected return: End of July Luplow began a rehab assignment last week, but his ankle did not hold up well in his first attempt at in-game at-bats."
Above is the summary of: Injuries & Roster Moves: Mercado recalled… tap or click to check out the full article.

"You hit the ball hard. You throw the ball hard. And sometimes, the ball is hit with such force that you can't help but ask yourself, "Just how hard was that thing hit?!" Thanks to Statcast, we now know the exit velocity of each ball hit across the big leagues each day, no matter if it's a squeaker or a towering homer. Baseball has always been a simple game."
Above is the summary of: Every team's hardest-hit home run… tap or click to check out the full article.

""I was just trying to remind him that it wasn't his fault," Ramirez said through team interpreter Agustin Rivero, "and trying to help him to come to the dugout to get treated." Clement had a cut on his chin, but was able to walk away from the collision without any further damage. However, Francona said he didn't think Naylor called Clement off, which led to the crash. He's always supporting us." The Indians haven't released any additional details at this time, but we don't need much clarity on the situation to know that Naylor is not going to be back on the field any time soon. "On the replay, Naylor I think was going to catch it about shoulder height," Francona said."
Above is the summary of: Naylor carted off after serious OF collision… tap or click to check out the full article.

---
---