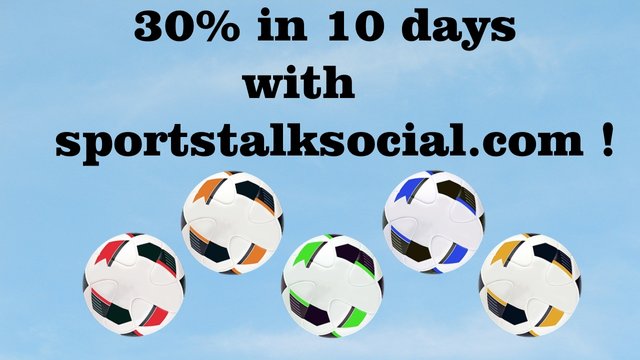 I staked exactly 10 days ago in sportstalksocial.com 167000 sports token.
I counted my earning today and it was about 50000 tokens earned back from creating content and curating.
That's about 30% of what I invested and that's really great.
Imagine that I will get my money invested back just after about 1 month and a few days.
It's really a cool investment, especially in first stage of the project.
I think it still a young project and it worth to take a look at it and learn about it.
Sport also has a big potential. Imagine if team players or some sportsman will join.
I will always keep updating you and I may invest more very soon to be able to earn even more.
We can't find such thing in banks or anywhere in the real world.
Even in the web there are so much scam, so I prefer to invest in steem that's paying for more than 3 years.
I think investing in the tokens built on steem, it's just like investing in steem itself.
We are making the blockchain more active that way and that's always good.
---
---
You're welcome to join @dcooperation , the community to collaborate.
---
Read the white paper of @dcooperation here : DCooperation's white paper !