Build your own "Big 3" Squad with popular NBA players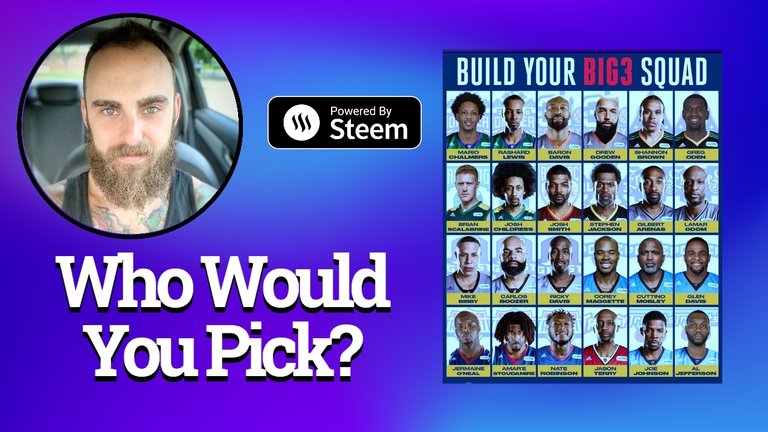 It may be summer, but you can still find many of your former favorite NBA stars playing in Ice Cube's basketball league.
Games air Saturdays on CBS.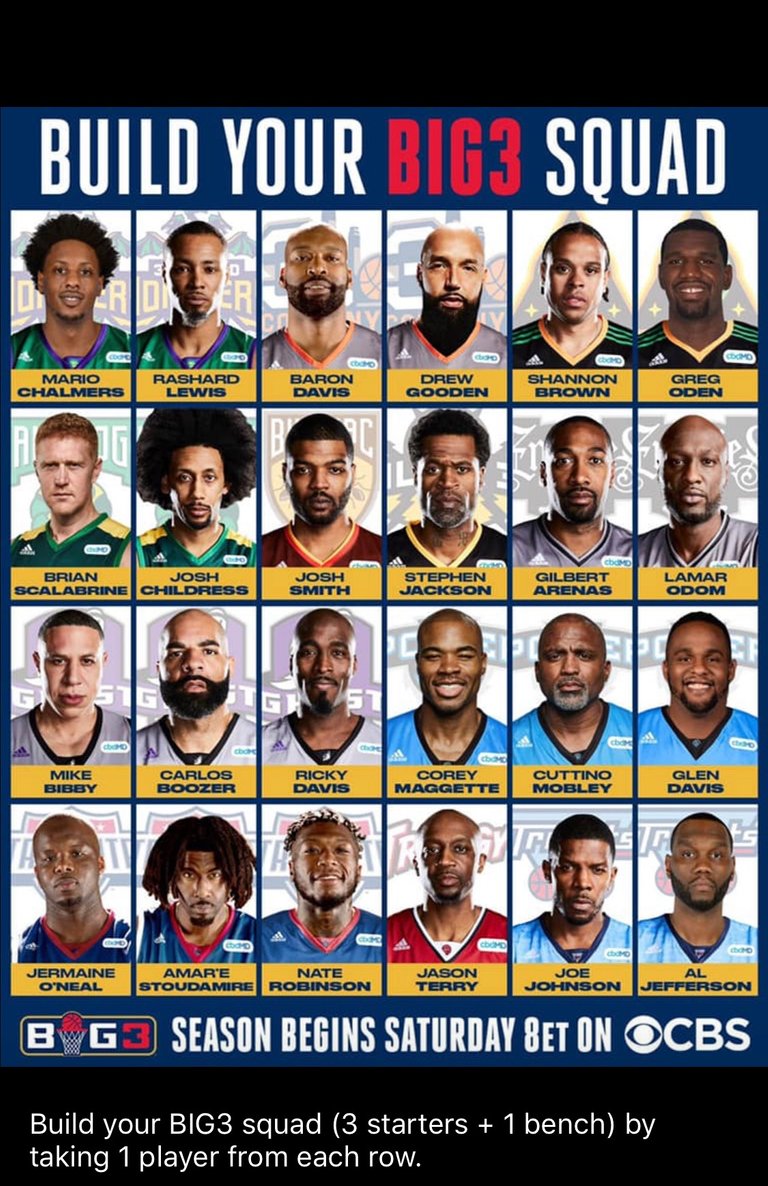 My picks are :
Rashard Lewis (3-Point Specialist)
Josh Smith (Dunk King)
Mike Bibby (Playmaker)
Amar'e Stoudemire (Ruler of the Paint)

Some may call me crazy for my selections, especially since I just picked my favorite players from each row. However don't be fooled, this is a stacked lineup.
Mike Bibby is akin to a Steve Nash, which Amar'e thrived with early in his career. Rashard Lewis is always ready for a pass to knock down a deep trifecta. You can't forget about Josh Smith either, he's basically baby LeBron. I'd of course have to bring Lewis off the bench.

What would your lineup be?
Comment your choices

I once was an avid sports player and fan. I took much time off the last 5 years. I saw it as a waste of internal hard drive space for my brain. Really, it was because I was not being rewarded for my valuable time. Now with sportstalksocial having just launched, I have a legitimate reason to think about sports.
My goal is to start earning SPORTS by posting on sportstalksocial. I also hope that I can get my younger brother and father to start doing the same. With a more niche community that they are extremely familiar with, I think this may end up working out for them. If not I know I will be using the #sportstalk tag with any sports posts from here on out.


Join my Fanbase on SteemAuto to support my content consistently (Click Here)
Leave a comment if you do become a fan and I will give you a 100% upvote in return, plus maybe a follow. If you post some quality content then you may even catch me manually curating and upvoting you more in the future.
Best Regards,

---
---