A Sunday for Sports
Yesterday was a Sunday to remember for many of sports lovers from around the world, as there were so much sporting actions to choose from. From the Wimbledon, to the Cricket World Cup, to the AFCON Semifinals, a lot was going down and all games were just has exciting and captivating, you won't know which one to choose from.
Here's a recap of what went down
Wimbledon 2019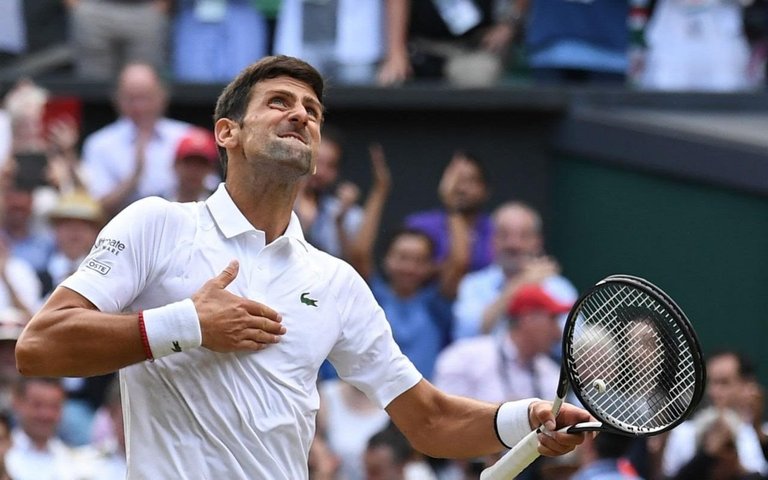 source
The curtails came down at the greatest tennis event of the year, with Novak Djokovic and Roger Federer treating us to the longest Wimbledon final, and also one of the best tennis finals you will ever witness. The match which was three minutes short of becoming a five hours match, had everything, a peak performance and on the biggest stage.
Kudos to Djokovic for been able to win, even when he wasn't playing at his best. This he also admitted during an interview, "I wasn't serving the best. Roger [Federer] was dictating play from the back of the court. So I fought a lot. I spent a lot of time during the match quite far behind the baseline. But I am accustomed to that."
Cricket World Cup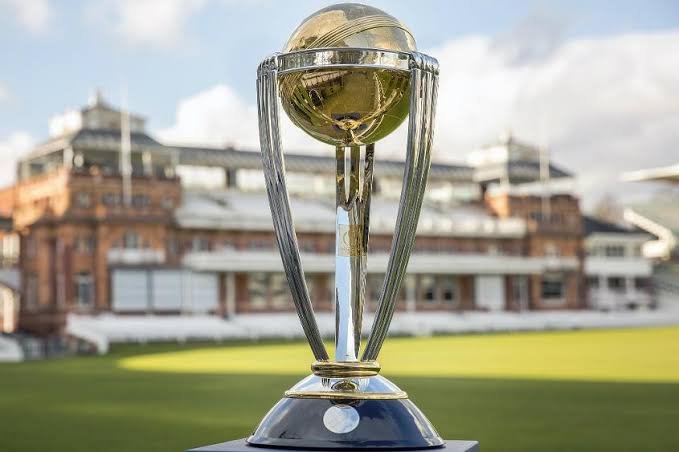 source
The 2019 Cricket World Cup, also gave us something to remember. The final match which was between New Zealand and host nation England. The game was tied at 241 runs at the end of the match, which gave room for a Super Over been played in order to break the tie. England won, after scoring nine more boundaries through out the match, giving the nation their first Cricket World Cup Trophy.
The match has been described by many as one of the greatest and most dramatic cricket match in history. As it was the first time a One Day International match had required a Super Over, and also the first time it had been decided by a boundary count.
AFCON Semifinals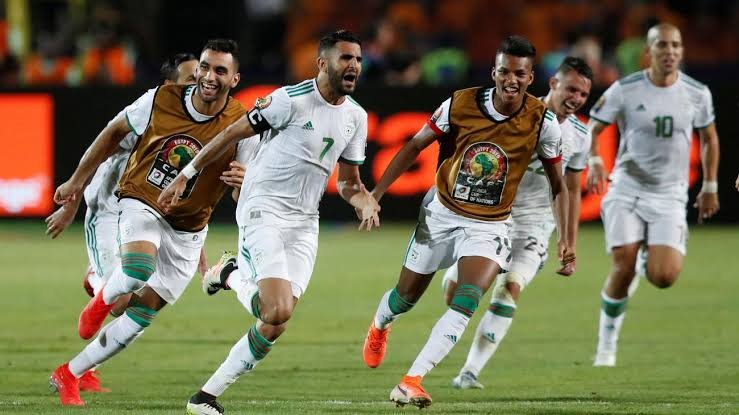 source
The African Cup of Nations Semifinals didn't disappoint as well, as both matches were full of thrills, joys and last minute heart breaks.
The first match was between Senegal and Tunisia. We witness how both sides missed from the spot, and how a first half own goal, made Senegal scraped through to the 2019 AFCON final.
In the second match, we had Riyad Mahrez rifled in a stoppage time free kick to earn his team a dramatic 2-1 victory over Nigeria, after a first half William Troost-Ekong own goal was cancelled by Odion Ighalo penalty kick. Setting up a final between Senegal, which comes up on the 19th of July.
For Sports lovers, indeed it was one of the greatest Sundays you will ever witness.
---
---