Guardiola has admitted that he was interested in buying the Leicester city player (Maguire) and bringing him to ethiad but then the fee was too high for him. Leicester city demanded €80M for maguire. Pep congratulated his rival team man u as they were the club that signed the defender.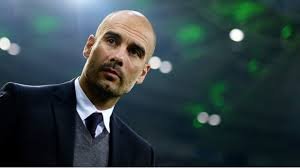 image source
Pep said this after the just concluded match with Liverpool, his team won narrowly with a penalty. He spoke to the media team after the game and that was when he congratulated man u. The amount for maguire which is €80m surpasses the amount they bought van dijik which was around €75M. For this reason Manchester city boss was unable to go through with the deal.
No doubt that Harry maguire is a top class defender, this was said by guardiola after he played a draw game with the red devils at wembley.
Thanks for reading