Slept in all the way till seven today, but still a half an hour short. Nevertheless, I had shite to get done today, so there was no crash in the afternoon.
Did the usual morning routine. Nothing really to note, Bitcoin still looking strong, but I'm not making any moves at the moment, I think there's still some explosive upside to come. Very happy that I bought ETH at $105, looking pretty now with a successful launch of the Ethereum 2.0 testnet.
Didn't go for a proper walk today and so missed out on #WednesdayWalk. 😢 Also means no daily sky photo or anything, but you gotta' do what ya' gotta' do. Kept my ten thousand steps per day streak going, though! 💪
Had some errands to run, so went into town and took care of them. Went to Menard's and got some replacement blades for my box cutter (stripping wire with a dull blade is VERY hard and VERY sucky), some more steel wool for budding up my shiny copper, and some materials to repair the leak in the garage roof.
I had noticed some water on the garage floor a while back, wondered about it, but then left it alone, but the other day when we had a full day of rain, there was a massive puddle and it was clear that there was a leak.
Today was the first day since then that we had clear skies and I could be certain that my work wasn't going to get rained on, so I took care of it right away.
I was expecting to get a big can of roofing tar and a brush that would get destroyed, but they didn't seem to have any of that that I could find. I did find some spray on rubber sealer: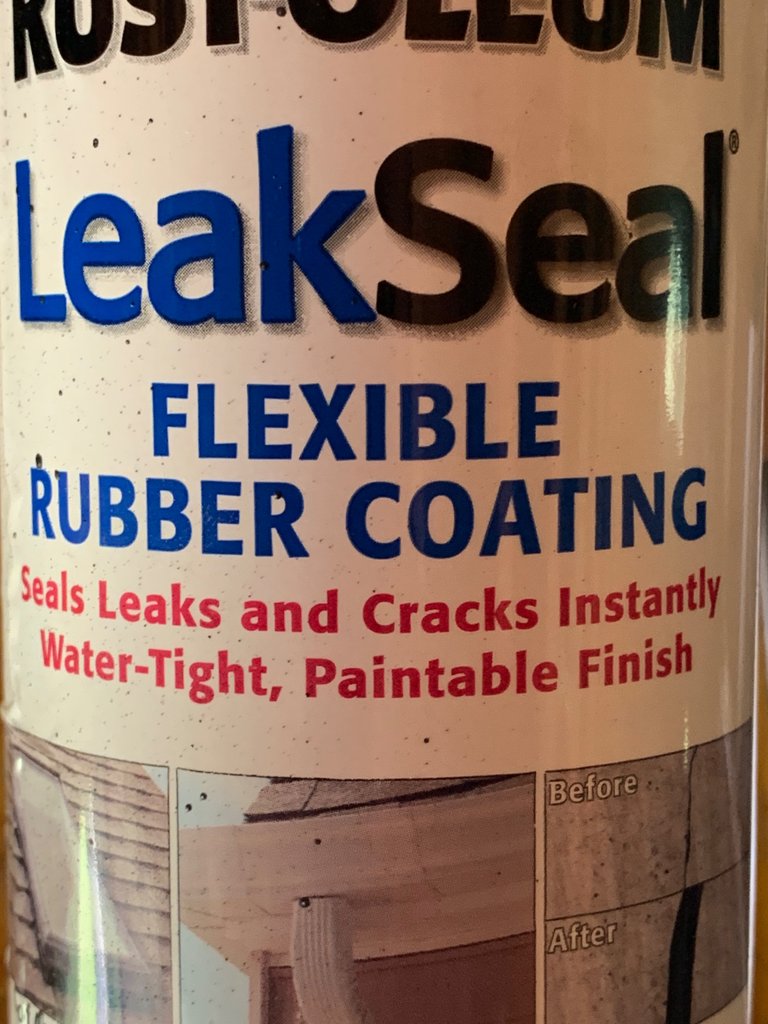 And some rubber sealant tape: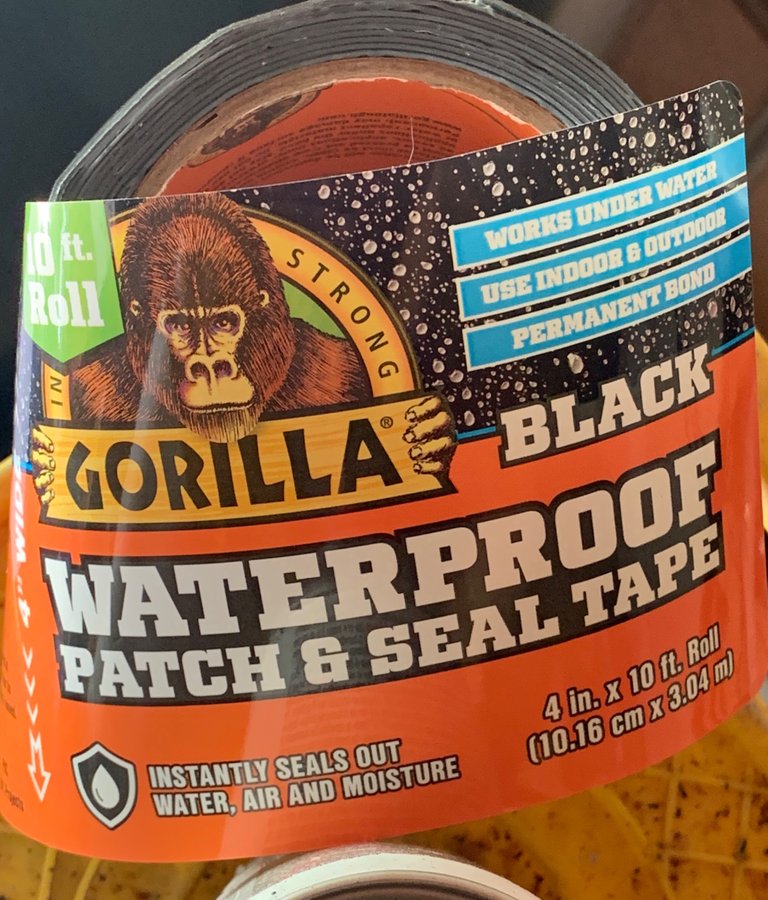 Holy crap, that stuff was sticky! I accidentally allowed it to touch itself and ended up losing a good foot or more cause there was absolutely no way it was coming apart again!
I started on the underside. This, of course, required moving the washer parts that were in the way. I'd been struggling moving the washer tub back and forth because I couldn't get the bottom off. I removed some more bolts and tried again, but still couldn't get it to budge...then I just lifted the bottom instead of twisting and it slid right off! 🤩
It was also a bit of a chore to get the ladder down from where it's stored...takes another ladder and two people. 🤦‍♂️
Anyway, sprayed two coats of the rubber spray on the damaged portion and in the crack,
I let that dry for a bit and then put the rubber tape patch overtop and sprayed the rubber around the edges to triple seal it.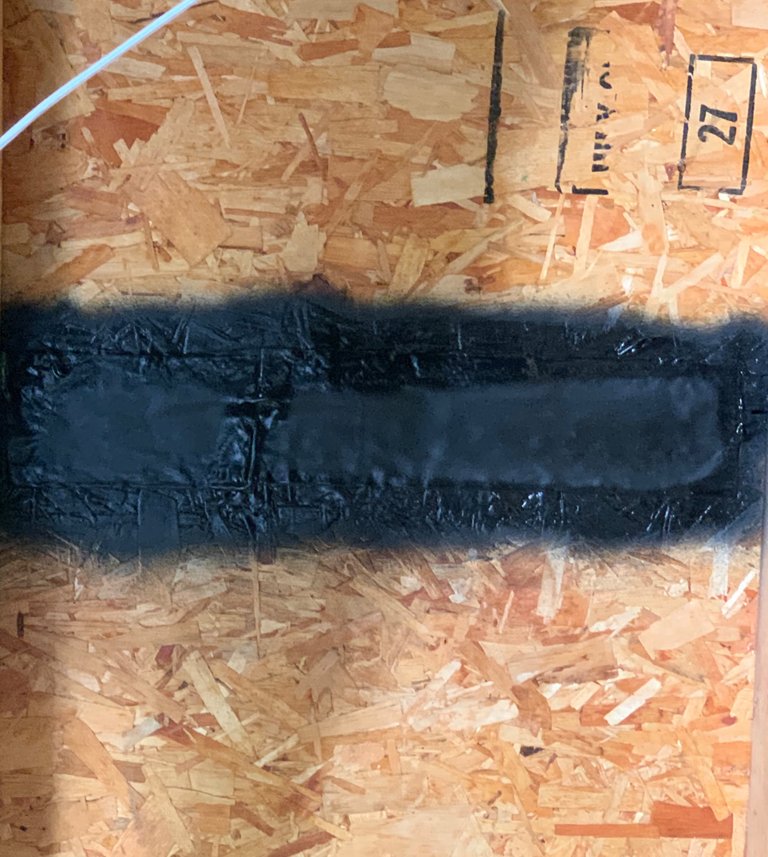 Seems like that should do the trick, at least from that side, but it wouldn't fix the problem, just cause water to pool or travel down to another place, so it was time to go up on the roof.
When I was a younger man, I used to love running around on the roof; I thought it was fun! What I did today I would not call fun!!! I spent a great deal of time, both going up and coming down, just frozen with fear at the top of the ladder...kept seeing a thousand ways I could slip and fall. My once strong illusion of invincibility has faded to oblivion.
Turns out there were several holes up there that I didn't even expect to see, old repairs that have deteriorated over time. I sprayed them full with a couple coats of the rubber spray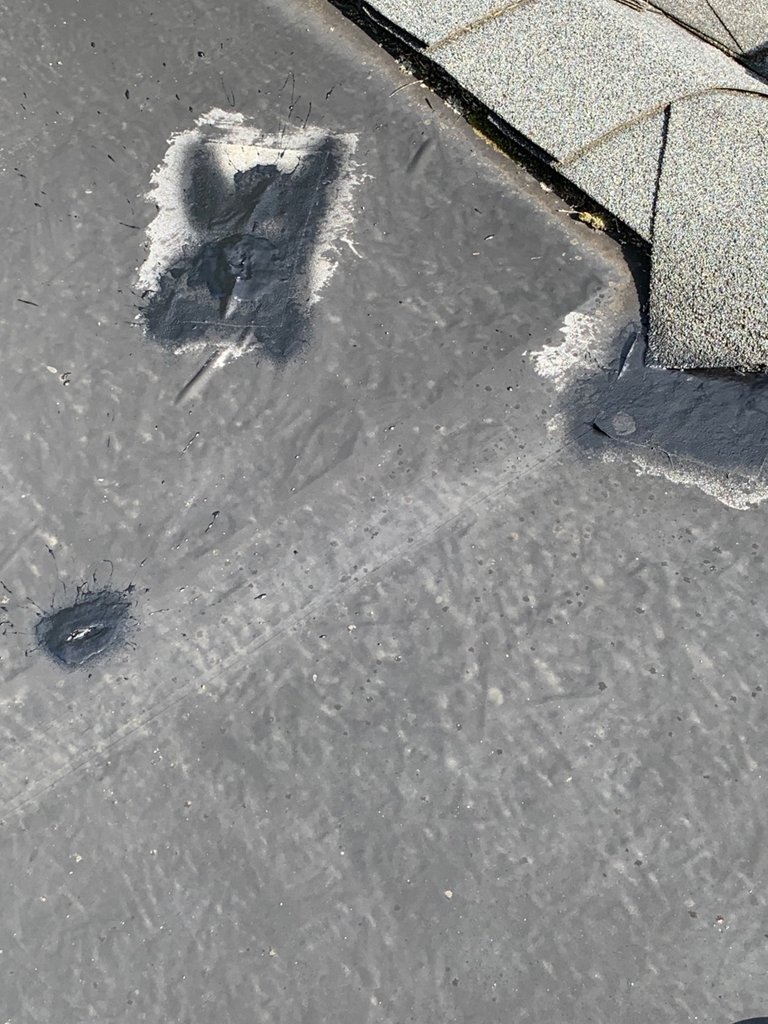 and then put the additional rubber patch on top: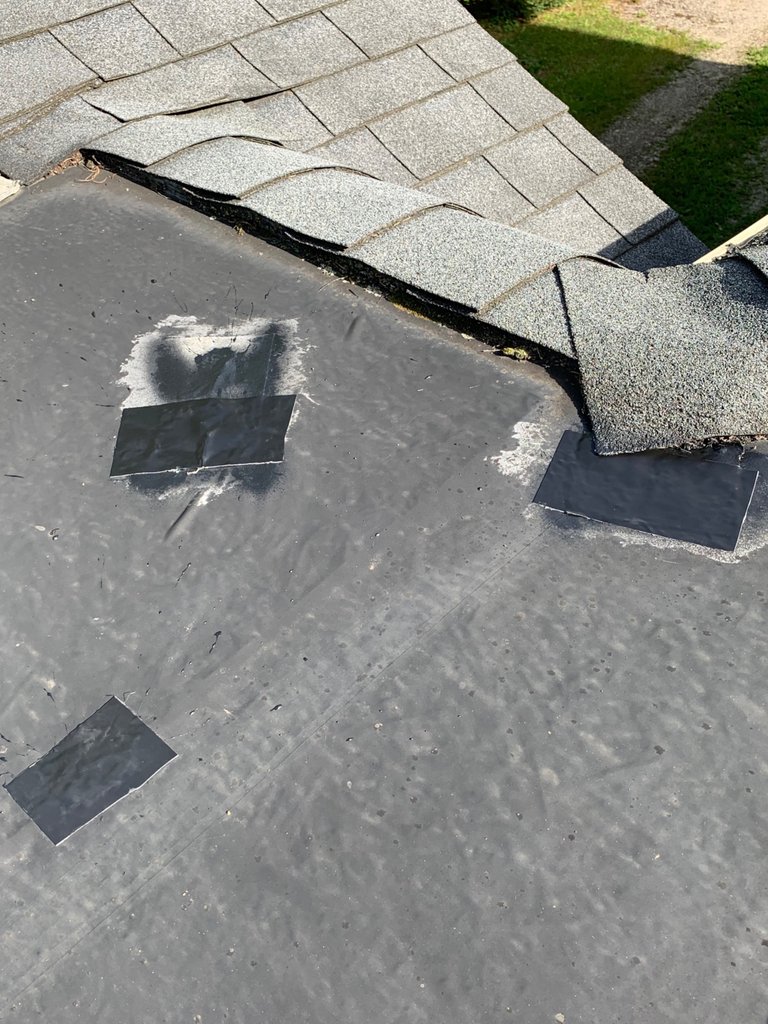 I couldn't see any particular holes or damage where the big leak was, but it was somewhere in this general area. 😛 I sprayed as much as I could to get a solid coat and the can was empty.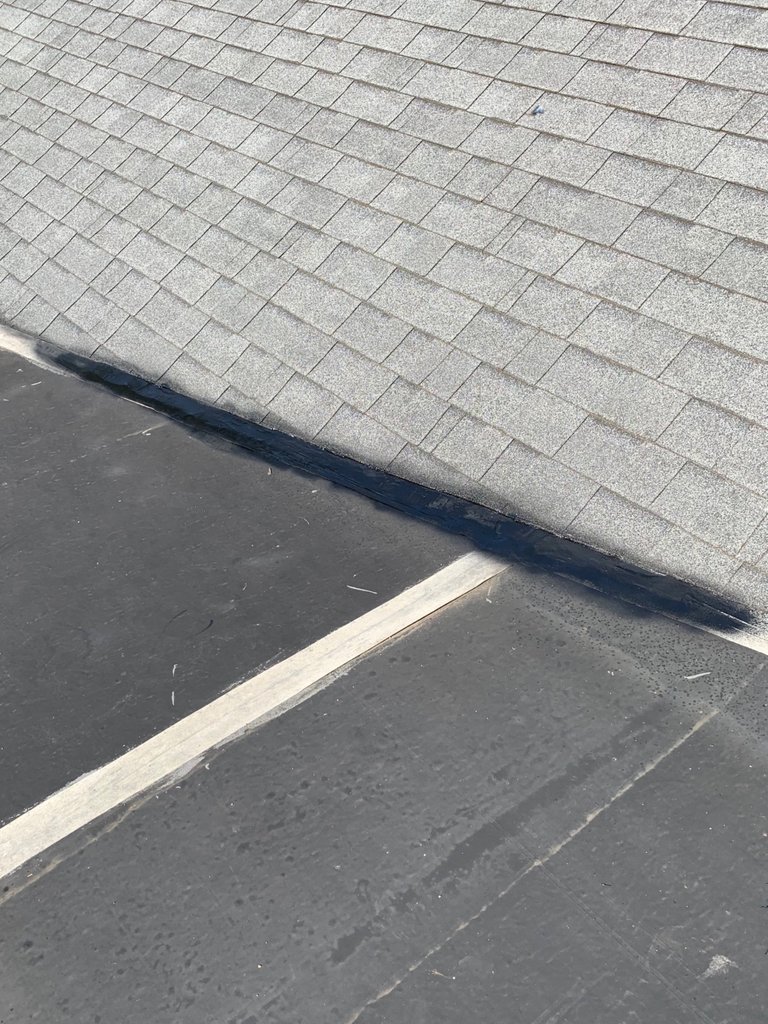 Then used the rest of the tape to cover as much as I could. I really hope I've fixed it, have to wait for the next rain to find out.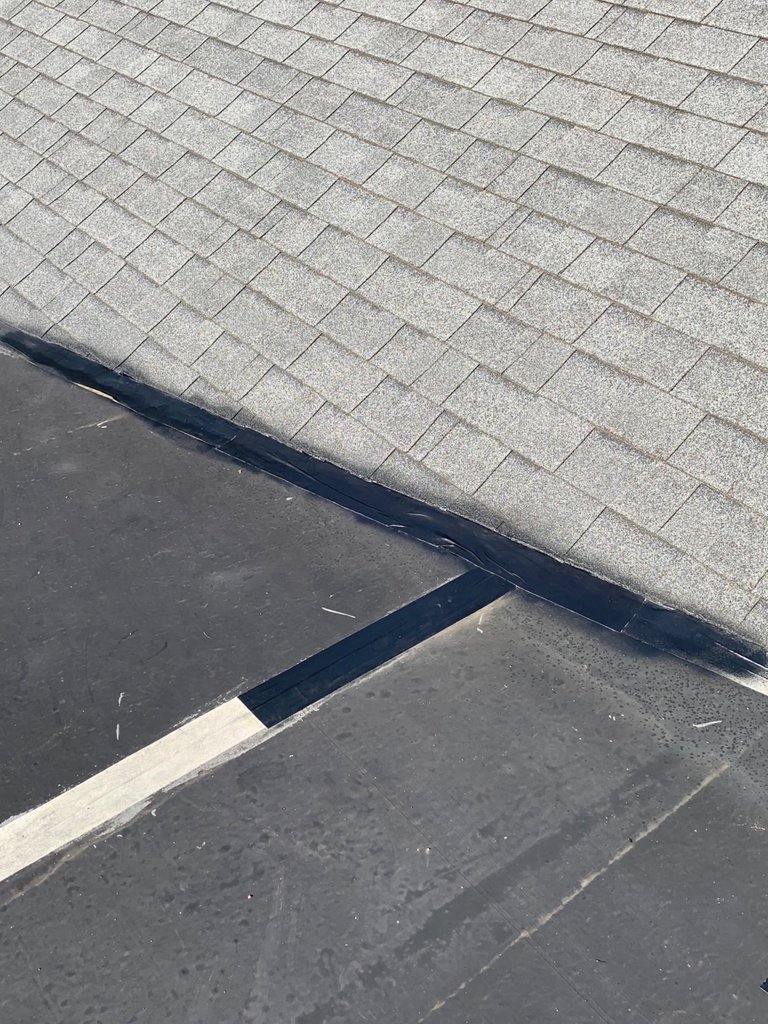 Leaking has been (and will likely continue) to be an issue there. There's like eight different angles of roof meeting in weird ways. The plan has been to expand to upstairs and get rid of all of it, but that's a whole other thing.
I also had to test out my new blades, so I took care of one of the pieces of wire that I've been procrastinating on. Weehee! It was sooo much easier! Still fought me the whole way, but at least I wasn't fighting the knife as well. 😁
Wenche worked late again, so I made myself some plain pasta for dinner, had a well deserved, long, hot shower (got it to 96% humidity in the bathroom 😄), played my Splinterlands quest, and fell asleep watching Inception.
...and the basement wall's still staring at me...😱😝
---
No crime in my dCity today! 🥳 The taxes have gone up a bit again, so not getting as much SIM as the last couple days, but got my BEER and WEED as well. 😁 Still saving up for the next card.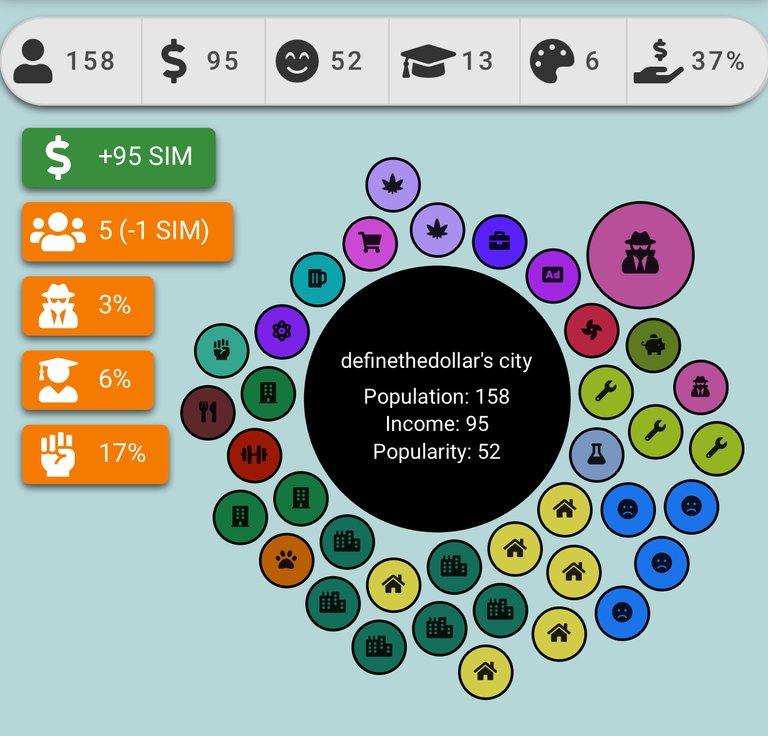 ---
Loe how the mighty have fallen! I did get all my Holybread tasks done today, but I kinda' had to cheat and punch downward to get my arena wins.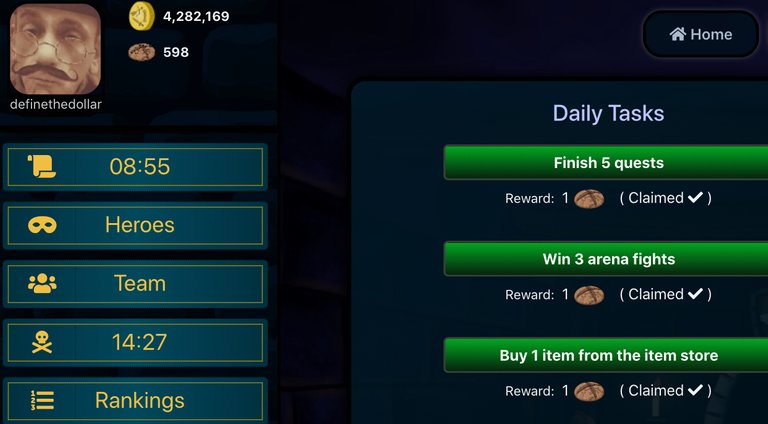 Got knocked out of the top twenty by a solid margin and lost every time I tried to advance. 😢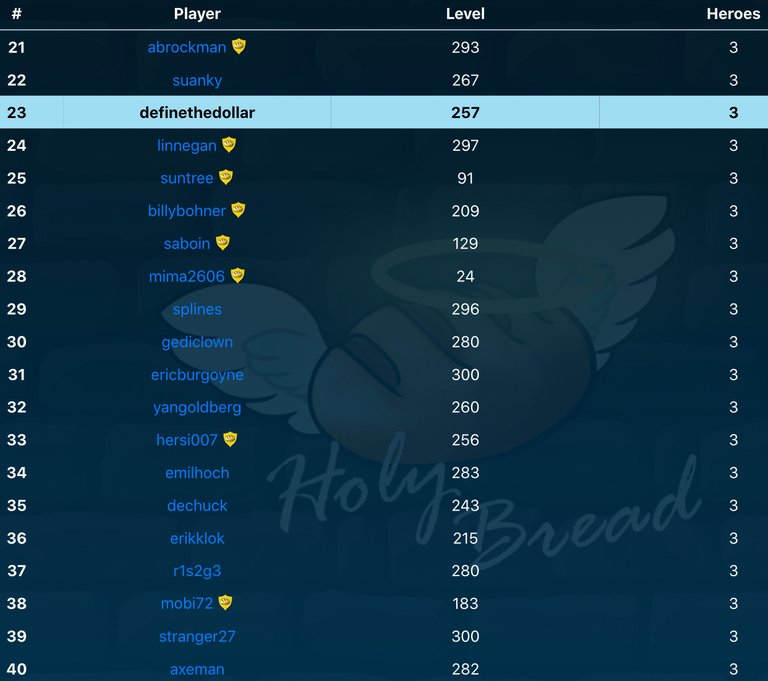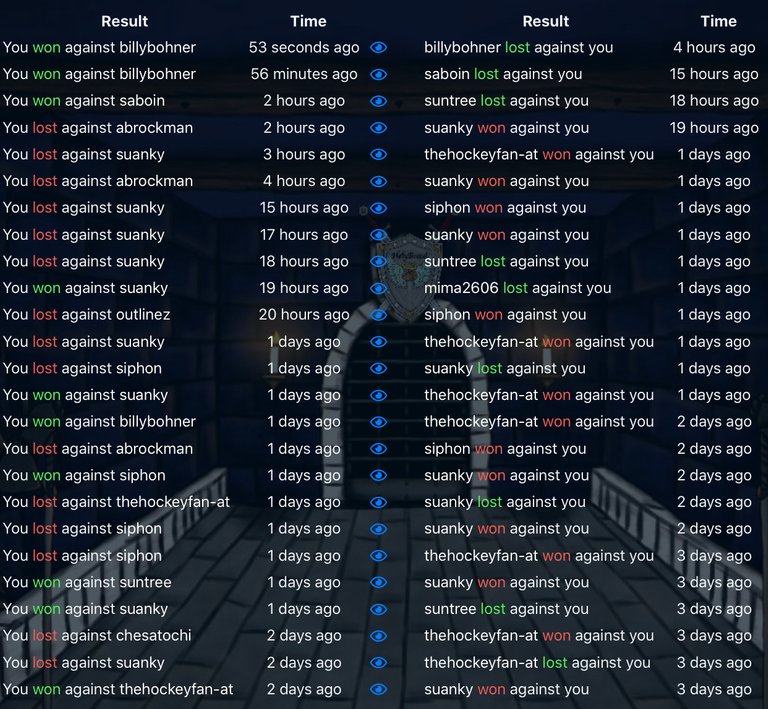 ---
My Splinterlands quest was Fire splinter today. Another rough day battling, and got beat down out of Champion again. 😡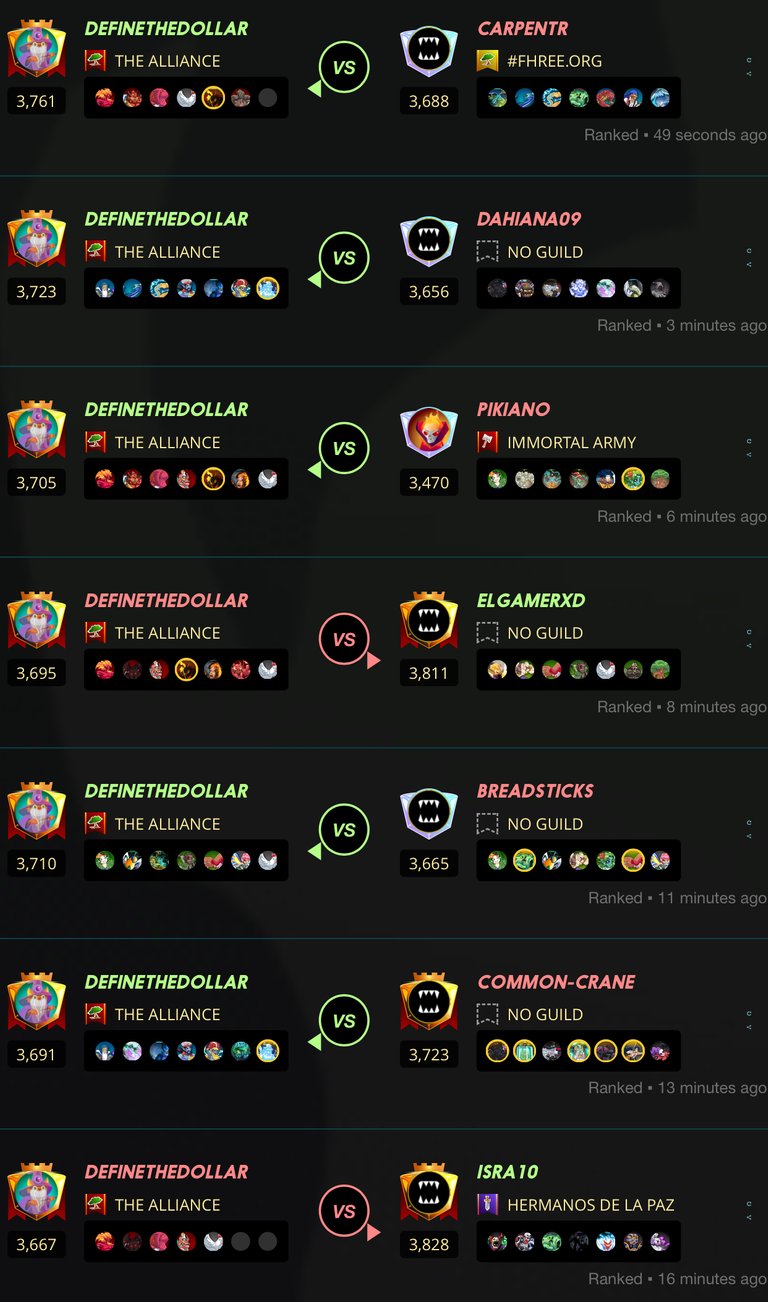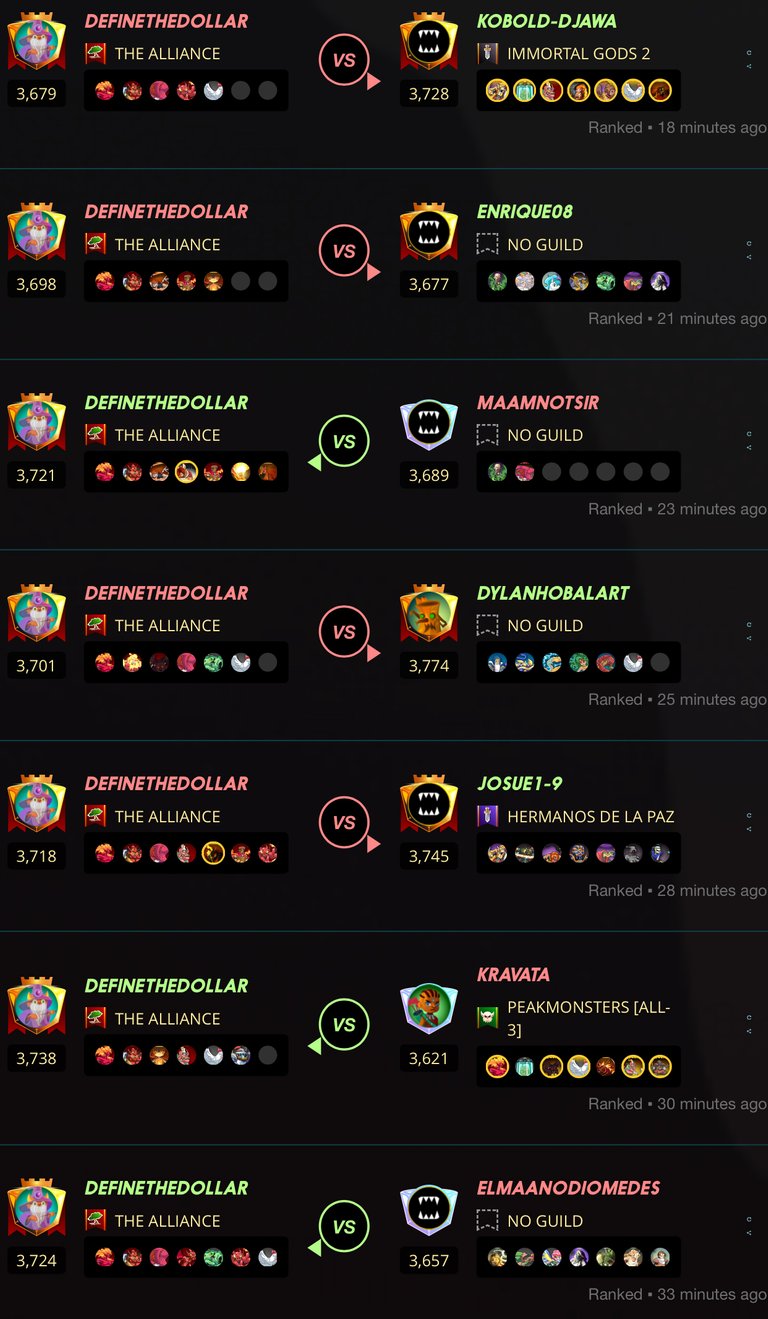 How about this for a massive fu$& you and a slap in the face, got absolutely bupkiss from the airdrop 🤬:
I was able to fight my way back just barely into Champion III to complete my quest with a potion. Pretty lame rewards again today...mostly DEC middle fingers: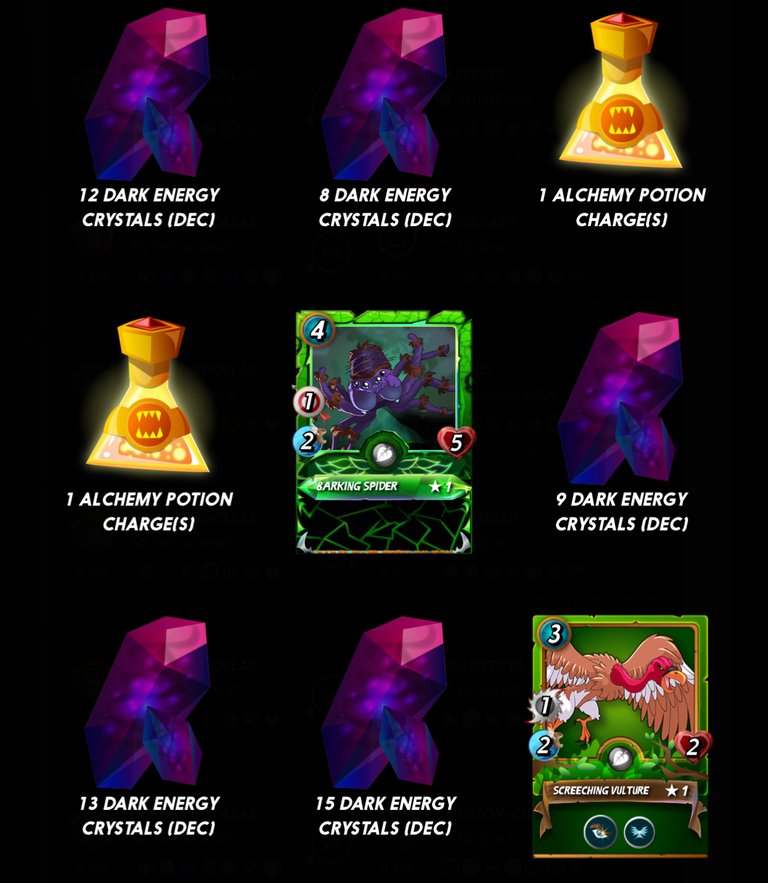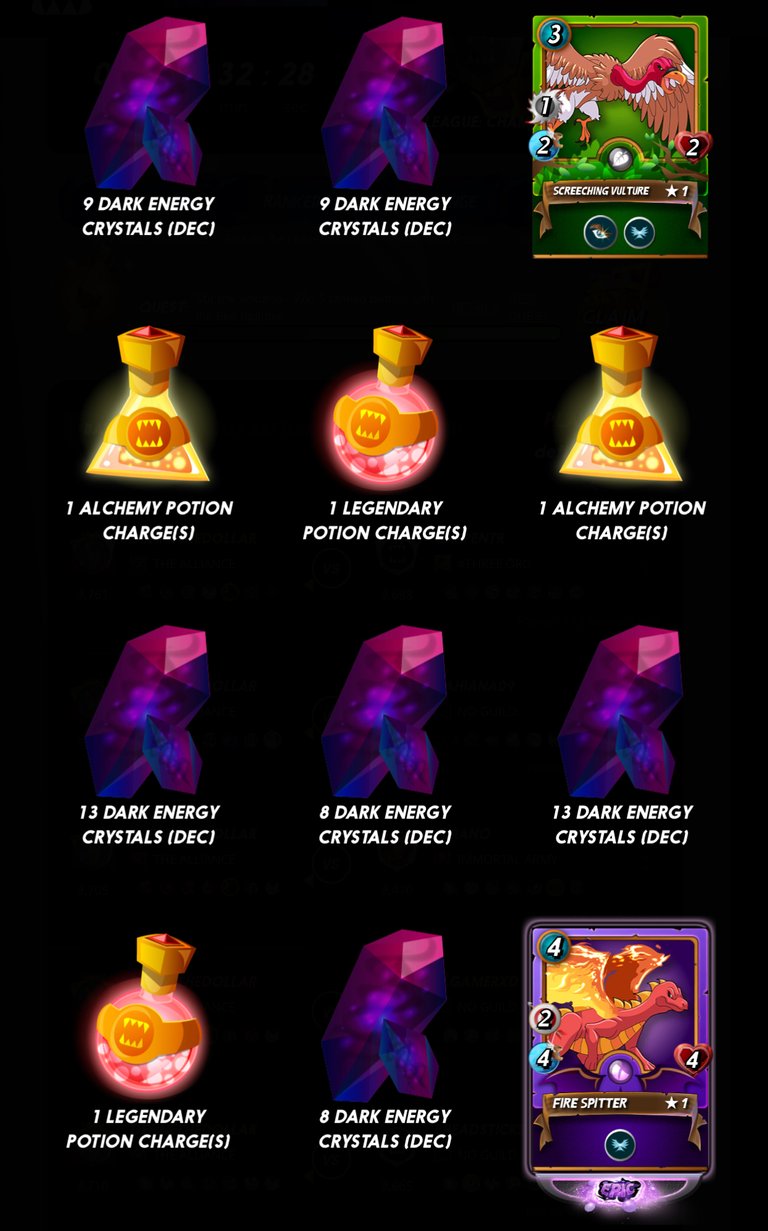 Have been considering buying some more Untamed packs, but why?!?! What's the point of 120 chests versus 80 when they're mostly like 9 or 13 DEC anyway?
---
Average Last 7 Days: 14,810
Lifetime Average: 15,980
10k per Day Streak: 134
Longest Streak: 196
Distance on shoes: 904.97 km
#AutomaticWin Tally: 252
#AutomaticWin Streak: 0
Longest Streak: 19
#TripleTen Tally: 112
#TripleTen Streak: 0
Longest Streak: 7
#DoubleDay Tally: 146
#DoubleDay Streak: 0
Longest Streak: 5
Highest Floors: 120
Highest Daily Points: 41,528
Zombies evaded: 0/0
Mindfulness Diary:
Health: 85%
Satisfaction: 81%
Energy: 87%
Productivity: 89%
---
Referrals:


Power up and Hive on!