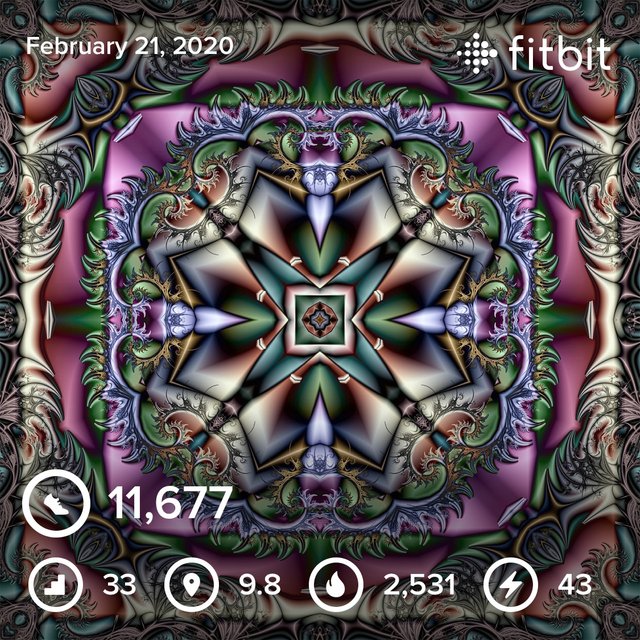 Cat got me up pretty early again today. 😡 I guess I was only sleeping shallow anyway, cause it only took one bout of meowing to get me out of bed.
Spent most of the morning working on Eco Zone stuff and chatting over on Discord. I also finally got my Uphold wallet setup. Still unsure about BAT, and I'm very uncomfortable with a third party holding my keys, but I've been watching Brave ads without the ability to do anything with the rewards. Even with the ability to finally withdraw, I'm still probably not going to be able to even move them 'cause then I have to pay ETH...gotten spoiled by the Steem blockchain and hate to pay transaction fees now!
After I got my posting and stuff done, there was Words with Witty on The Ramble. The guest was THE markymark himself with some great insights into the new community and badges that have been rolled out on Steem and SteemPeak. Of course, we're all waiting for the SMT fork, but it's fun to have new toys...lots of possibilities for communities and they can be updated without much fuss (no fork needed)! 😃
By the afternoon it had warmed up a little, so I went for a walk to the library to pick up a couple movies for the weekend and added a few more blocks to make it a legit walk.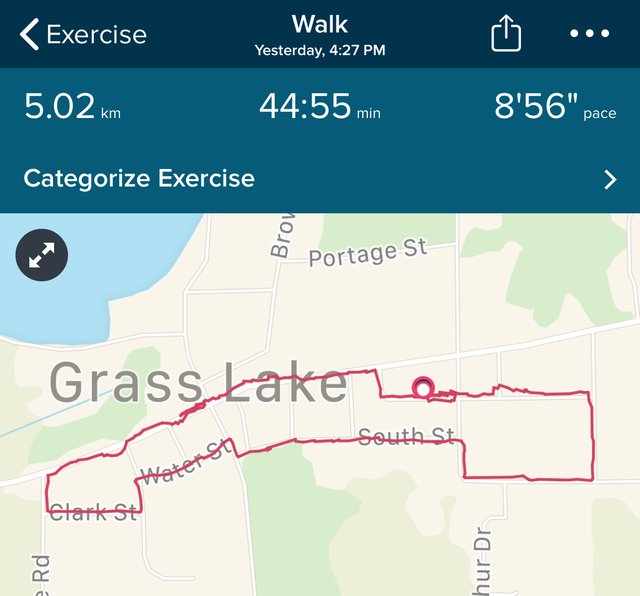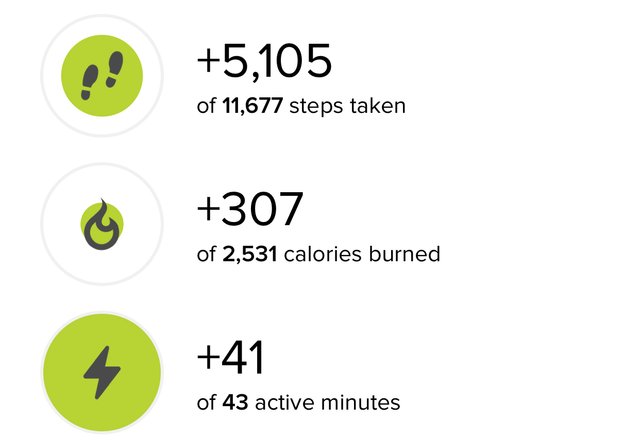 Was quite nice out, actually! No gloves necessary.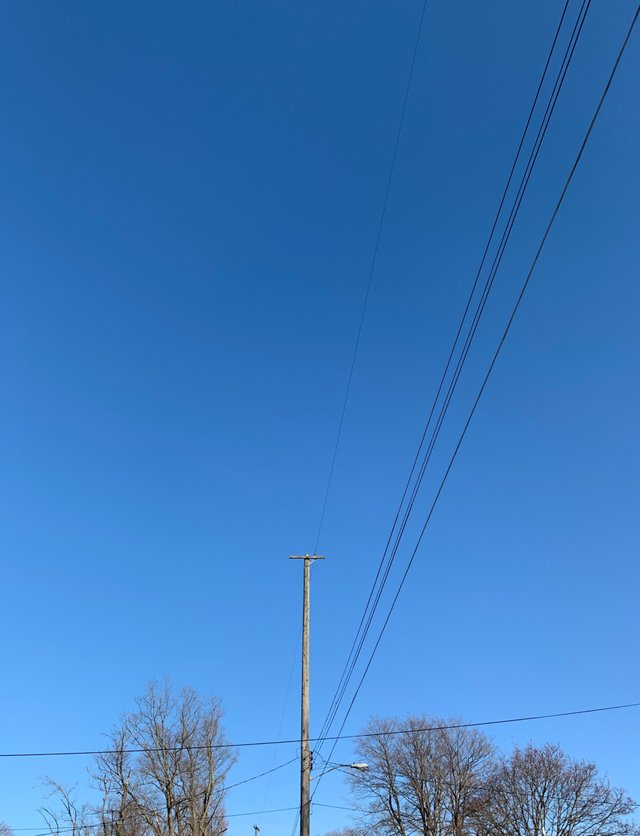 For the most part it was clear skies and little wind, but a thin haze did roll in (thanks jets spraying crap)!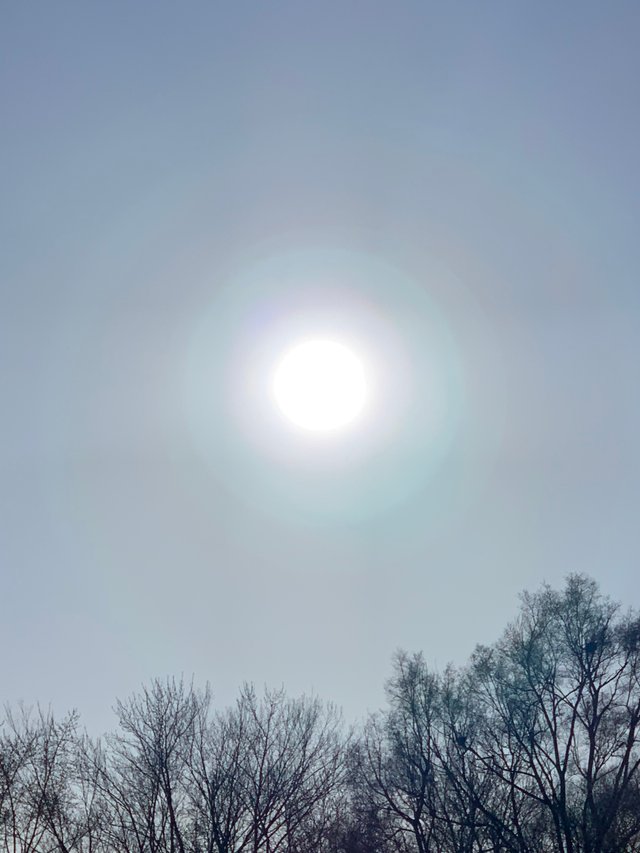 Can't hold back that moving water for long! The stream has unfrozen again.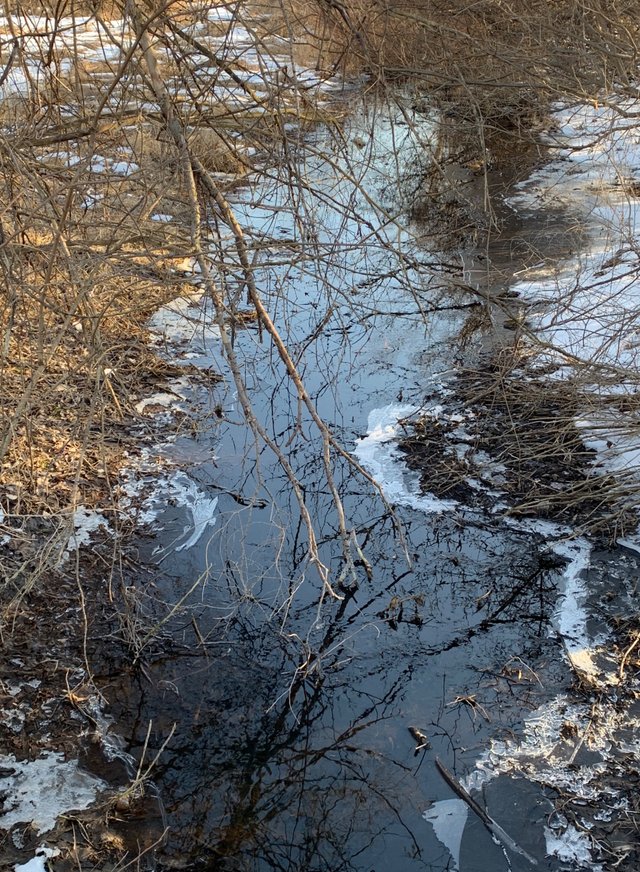 I didn't pay too much attention to the zombie mission today. We're mainly just preparing to broadcast the anti-mind control signal when the satellites properly align. The zombs weren't a problem at all, four for four evaded without any warnings. 😁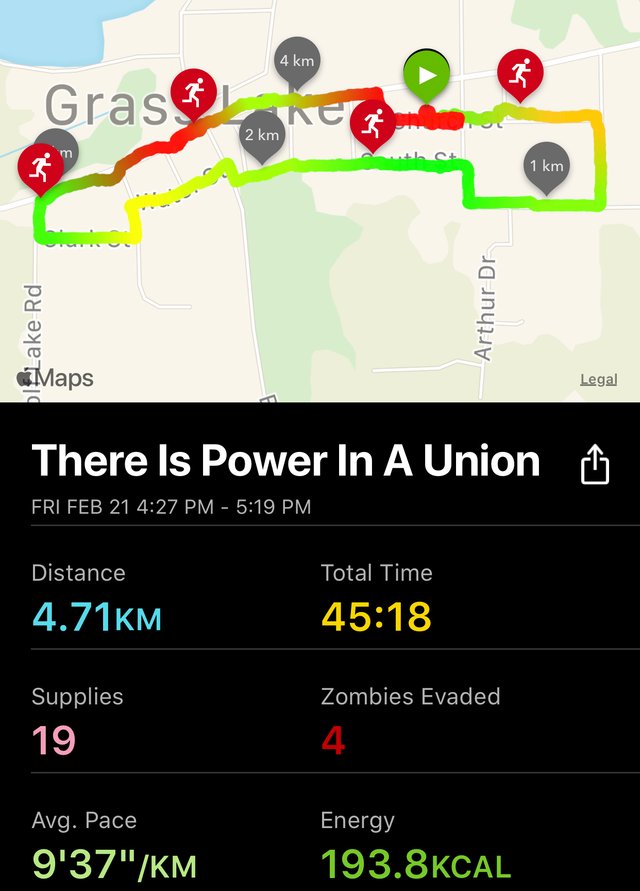 For #MarketFriday I went to Frank's, our local grocery store.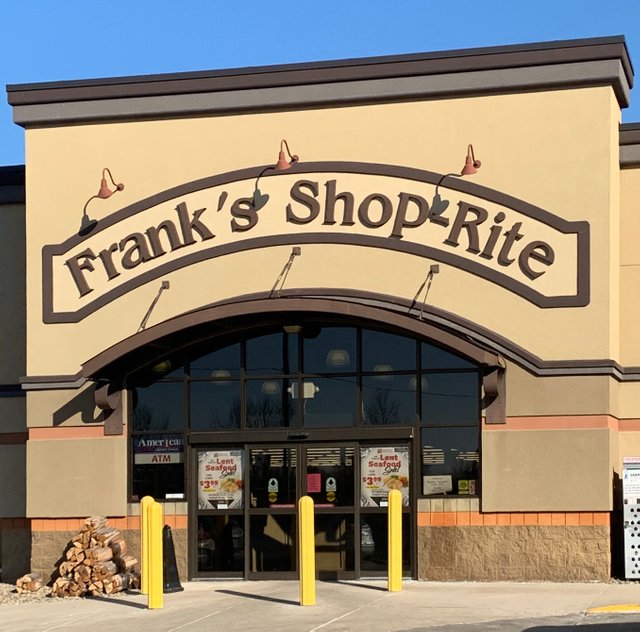 Considering it's just a small town store, it's really quite impressive how much selection they do have. However, we usually only shop here for odds and ends since it is significantly more expensive than the chain stores in town.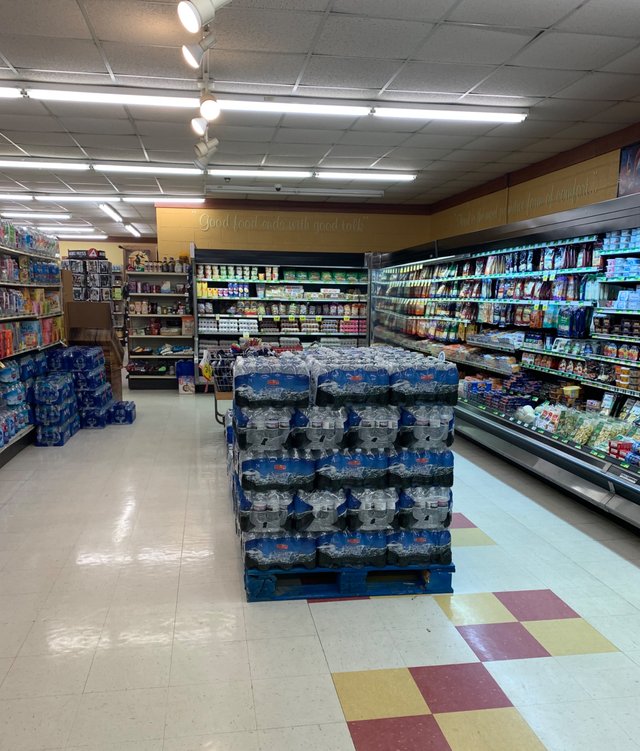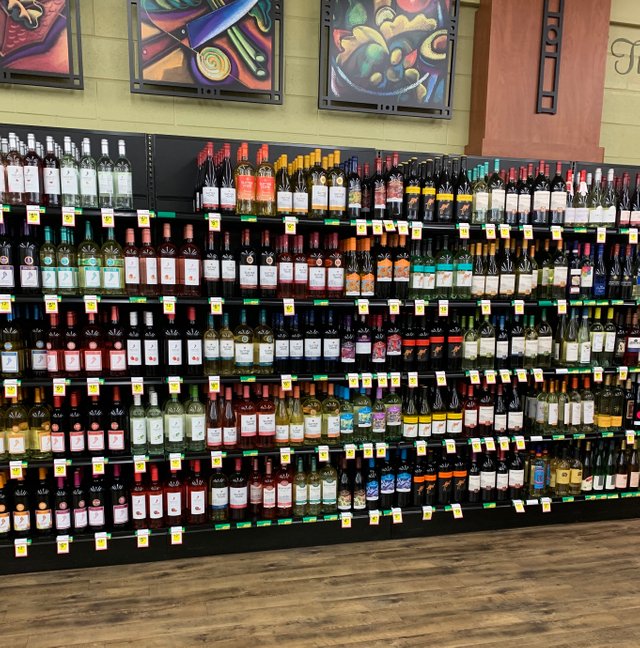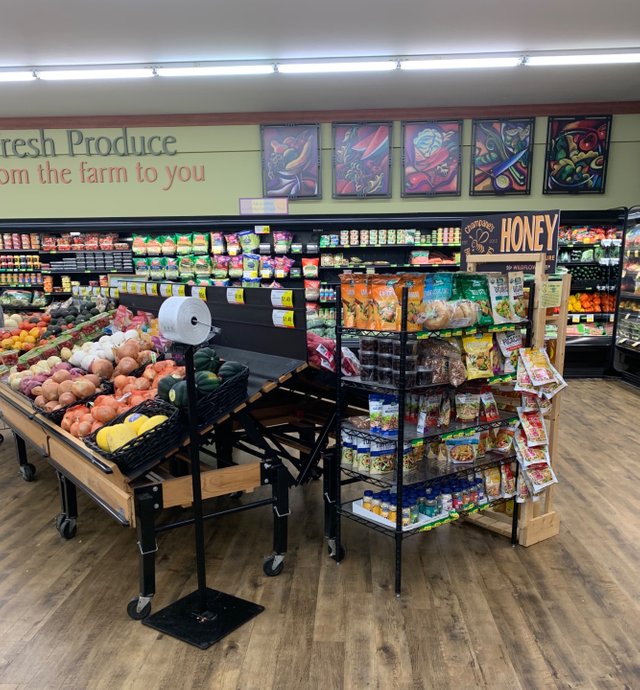 Fallen even further in Holybread. 😰 Got my daily tasks done, though, despite the arena being a struggle.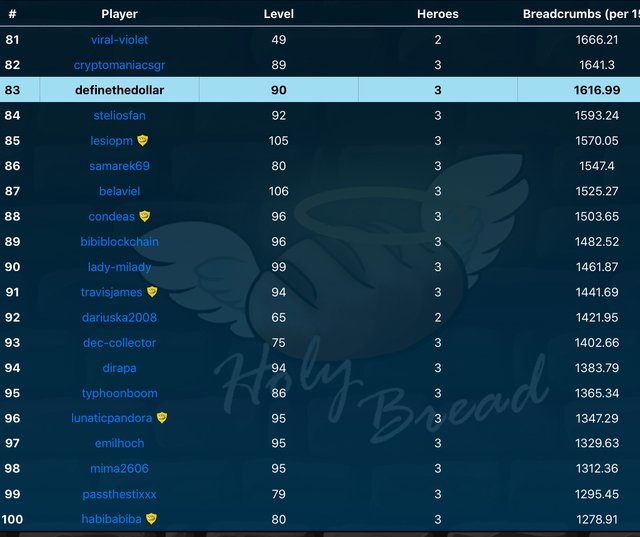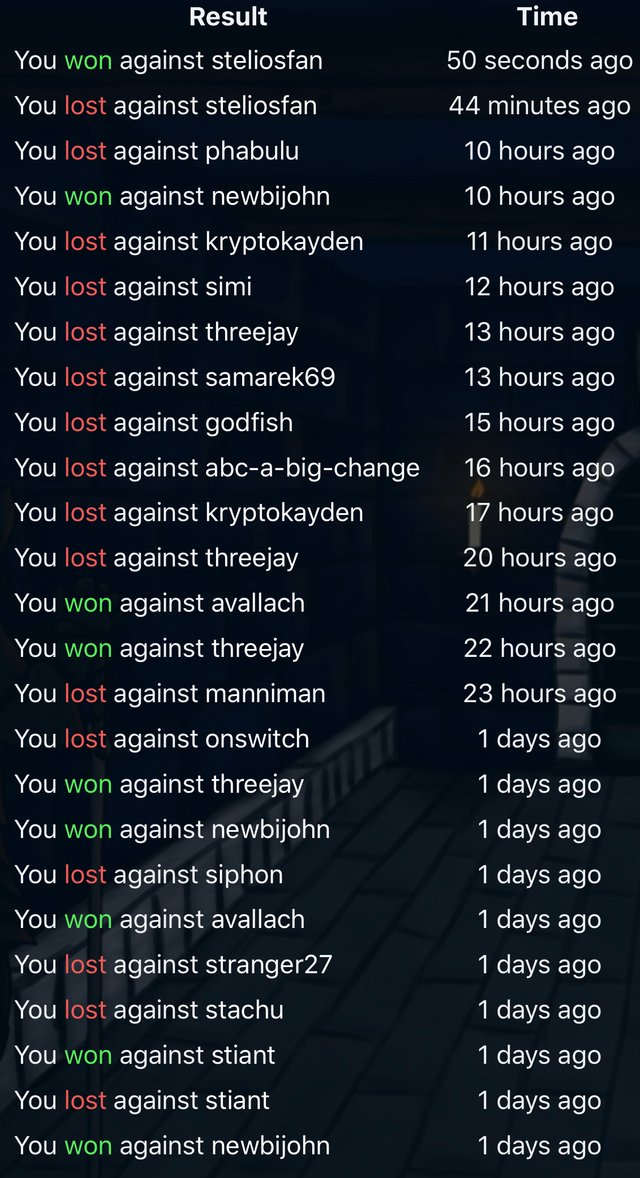 I had Earth splinter for my daily Steemmonsters quest yet again. I caught an amazing win streak and busted up into Diamond!!! 😁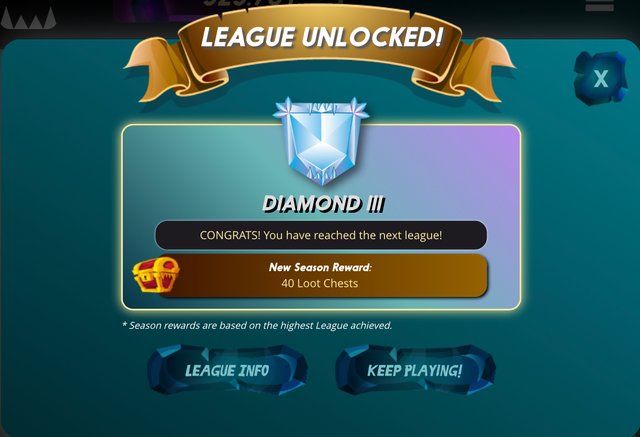 BUT, in trying to save up DEC for a quest potion and then trying to actually finish, I fell back into Gold.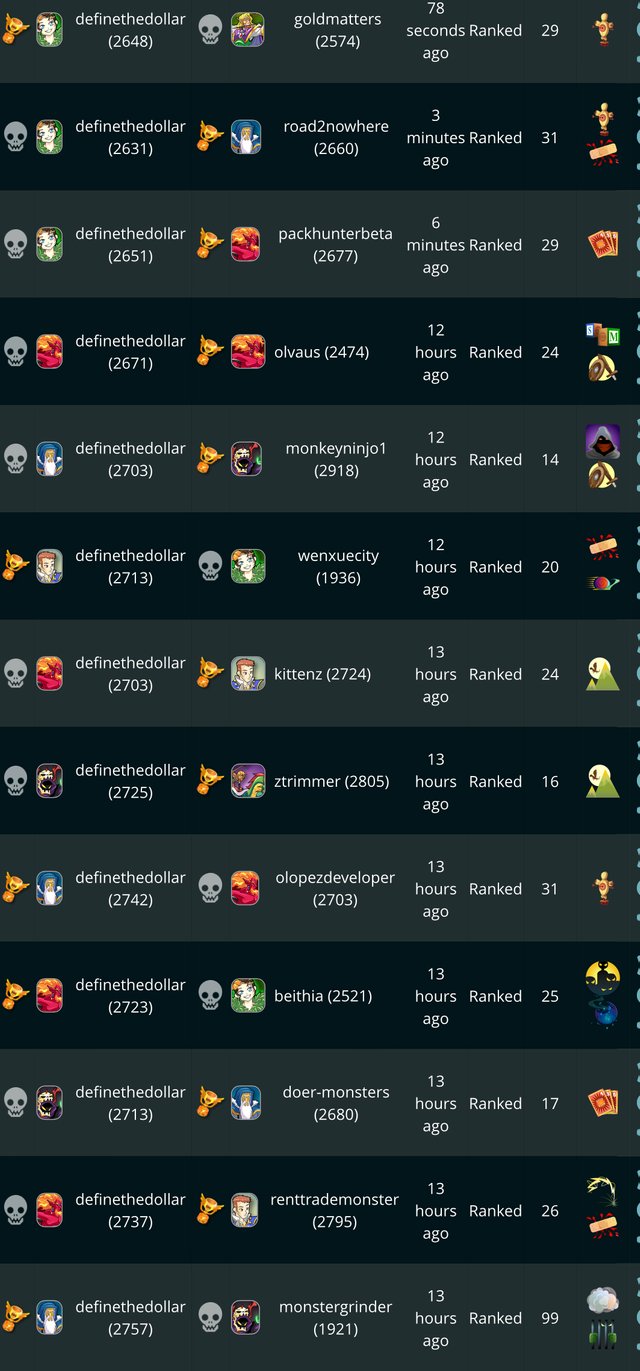 Ended the quest in Gold I with a potion charge. Got a few good cards today: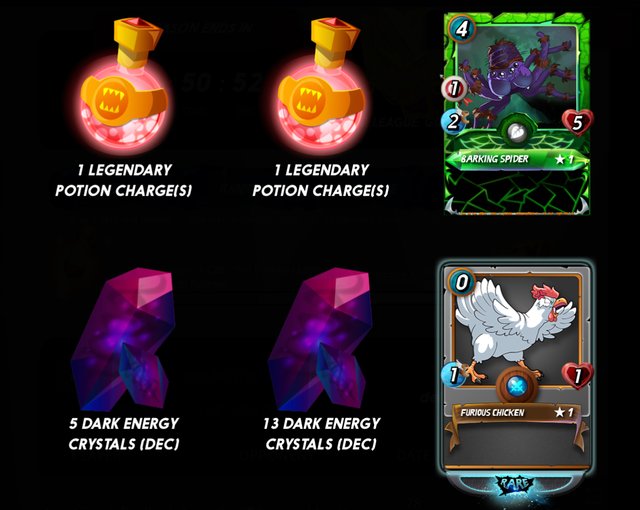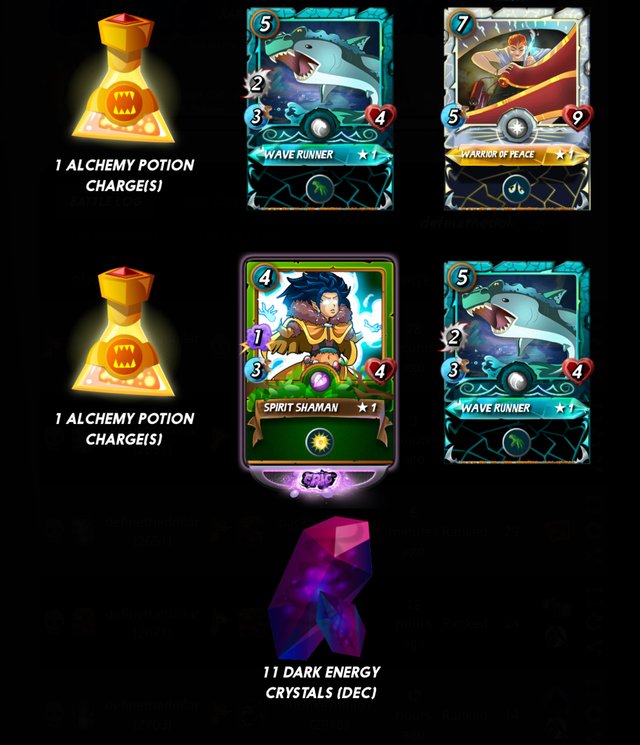 There was free bowling with @wenchebakken's coworkers last night, but I was so tired and my back was bugging me, so I stayed home and went to bed fairly early. Felt lame to be an old stick in the mud...I mean Friday night and I just want to go to sleep? Still, she didn't get home till midnight, so I'm actually glad I didn't go.
---
Average Last 7 Days: 15,499
Lifetime Average: 16,098
10k per Day Streak: 141
Longest Streak: 196

#AutomaticWin Tally: 153
#AutomaticWin Streak: 0
Longest Streak: 11
#TripleTen Tally: 73
#TripleTen Streak: 0
Longest Streak: 7
#DoubleDay Tally: 119
#DoubleDay Streak: 0
Longest Streak: 5
Highest Floors: 120
Highest Daily Points: 41,528
Zombies evaded: 4/4
Mindfulness Diary:
Health: 81%
Satisfaction: 93%
Energy: 75%
Productivity: 80%
---
Referrals:



Power up and Steem on!