First and foremost, there has been nothing at all in the main stream media so this all an opinion. A gut feeling if you like.
Some Background....
A while ago I came across a podcast discussing the current situation at Spurs. A world-class manager who is slowly falling off despite his insistence that he isn't, am aging squad slowly leeching off experience and an uncertain future in a league currently dominated by two amazing teams, Manchester City and Liverpool.
Now, you could argue each and every one of these points but a certain quarter of Spurs fans will honestly admit that Jose Mourinho is not going to be manager for the long term.
Indeed, most will admit that the football has be turbid, the caveat being the injuries to Kane and Heung-Min Son, but regardless there has been a lot left to be desired with the way Mourinho has gone about managing those crucial absentees.
However, just like other clubs' fans who have all had Mourinho as their manager, they mostly ignore all those problems in the hope that Mourinho wins them at the very least a cup. After all, he has a history of winning something in every club he has been. There is definitely a possibility of that becoming a reality.
However, on the other hand you have a club that is hardly known for their spending. Spurs, at least under Pochettino, went for cut price players but somehow managed to perform exceedingly well over the course of more than four seasons.
Jose Mourinho has never faced those circumstances before but with the recent acquisitions of Bergwijn, Gedson Fernandes and formalization of Lo Celso there is an indication that money will be spent. On the flip side, those signings fit the Daniel Levy transfer policy where he buys cheap, builds the players up then sell at a profit. I am convinced that more likely because those signings do not resemble Mourinho signings in the slightest.
Hurry Harry to Madrid?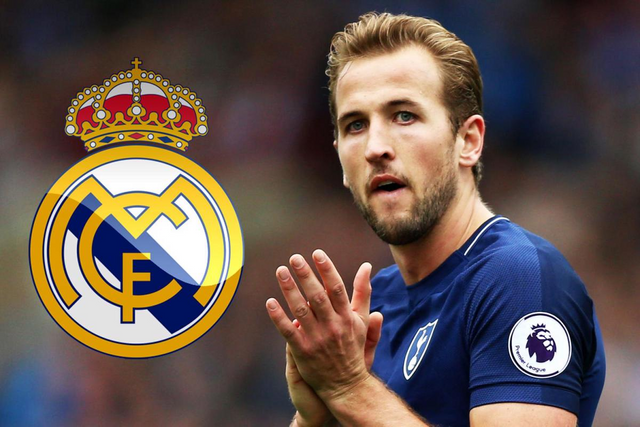 All these boils down to the fact that Spurs do not have much in the form of success in the near future. With Harry Kane soon to turn 27 and his prime years quickly draining away he must be thinking that he needs to move to a bigger club if he wants to win trophies regularly.
He has been very loyal to Spurs despite, overachieving over the years despite the lack of investment in the squad. You have to see the possibility that Harry Kane will be looking for a move next summer or the season after.
I bet if Spurs are struggling to get Champions League this season there will definitely be talk of Kane leaving to Real Madrid who are struggling with forward options ever since Luka Jovic failed to impress and the ongoing issue with Gareth Bale. Harry Kane would definitely go straight in the starting 11 and slot in perfectly since he and Karim Benzema are practically the same player.
Real Madrid are struggling despite still being in a shout for the La Liga title because of an equally poor Barcelona. They will definitely be looking to revitalize the forward line and who better than a golden boot winner on multiple occasions and England captain. He has been consistent. A sure bet.
The question is, is Harry Kane leaving this summer or the next?